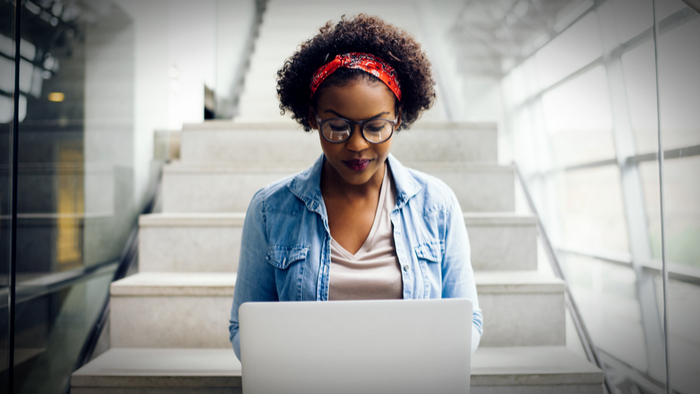 What is Giving Compass?
We connect donors to learning resources and ways to support community-led solutions. Learn more about us.
---
Giving Compass' Take:
• Andre Perry argues that in order to build wealth, black college students need support in entrepreneurial endeavors. 
• How can philanthropy support young, black entrepreneurs? Can colleges change their model to encourage entrepreneurship? 
• Find out how black residents of Atlanta are growing their wealth through entrepreneurship. 
---
The median wealth of black families "is on a path to hit zero by 2053," if current trends hold. So says a 2017 study published by the Institute of Policy Studies. Meaning, the black middle class will have zero net wealth (assets minus debt) if they don't find another way to succeed and to reduce their debts.
Some preach the gospel of college degrees as a means to build individual assets, but students on that path often end up saddled with debilitating debt. The anti-college crowd preaches entrepreneurialism, but without the social networks and technical skills that colleges provide, black students can't connect with deep-pocketed investors who sponsor tech start-ups, which currently offer the fastest pathway to individual wealth.
Maybe they shouldn't choose between education and business. Among all students, black collegians need the option of going to college while starting a business.
If the aim of higher educational institutions is to prepare their charges for a successful life outside the classroom, they can nurture their students' dreams of starting their own businesses, introduce them to investors who could provide the seed money to launch their ventures, and arm them with the skills and knowledge they'd need to grow them. And historically black colleges and universities can be a vanguard for change and wealth generation.
Read the full article about going to college while starting a business by Andre Perry at The Hechinger Report.

---