About
Small businesses are struggling to recover from Covid-19, and Black-owned businesses are among the hardest hit. Further complicating the recovery for these businesses is the fact that they typically have the hardest time gaining access to capital. Literally, landscapes will be changed, and communities left struggling unless avenues and methods for increasing access to capital are embraced.
The session will be broadcast live across the Foundation's social media pages (Twitter, Facebook, Linked In, and YouTube).
Join us on Thursday, December 3, 2020, from 11:00 am EST –12:00 pm EST, for your chance to interact with the panel and have your questions answered.
The Rockefeller Foundation's panel of experts: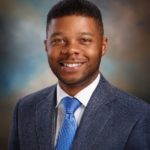 Gregory Johnson
Director, Place-Based Innovation, U.S. Equity and Economic Opportunity Initiative, The Rockefeller Foundation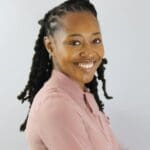 Dr. Lakeysha Hallmon
Founder, Our Village United

Melissa Bradley
Managing Partner, 1863 Ventures

Spencer Overton
President of the Joint Center for Political and Economic Studies

Nancy Santiago Negron
Vice President, Hispanics in Philanthropy
Details
When
Thursday, December 3
11:00 AM to 12:00 PM EST