COVID-19 Relief Fund

Fund
About This Fund
In response to the increasing needs of organizations affected by the Coronavirus, Central Montana Foundation established a COVID-19 RELIEF FUND.
This fund will help non-profits and tax-exempt organizations affected by the COVID-19 pandemic.
About The Host Organization
Central Montana Foundation is the oldest community foundation in Montana! Organized by a group of visionary businessmen in 1984, the Foundation offers our donors a chance to give back to the community they love. Our Mission is to receive and accept property exclusively for educational, cultural, charitable or benevolent purposes for the benefit, health and improvement of residents of the Central Montana area is such a way that the quality of life in Central Montana shall be enhanced, working alone and with any and all other persons and organizations doing similar work.
Host Organization
Central Montana Foundation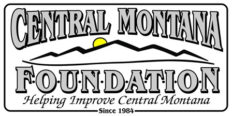 EIN: 81-0425314

Location:

Lewiston, MT, United States

Category:

Diseases and Cures, North America, Rural Philanthropy, COVID-19