COVID-19 Resiliency Fund

Fund
About This Fund
The Fairfield County COVID-19 Resiliency Fund has been established by Fairfield County's Community Foundation with the support of generous seed funding from a cross-section of individuals, private foundations, corporations and others.
The new Fund will rapidly deploy resources to trusted, frontline community organizations that meet the basic needs of local residents in Fairfield County. The Fund's purpose is to help alleviate the social and economic consequences of this global pandemic and to prevent the widening of disparities in education, employment, housing, and health. The Fund's resources will be directed to organizations serving high need, vulnerable populations, including low-income individuals and residents without health insurance and/or access to sick days; immigrants; persons with disabilities; and communities of color, among others.
About The Host Organization
As a nonprofit partner and thought leader since 1992, Fairfield County's Community Foundation brings together passionate people and trusted resources to solve our region's challenges through innovative, collaborative solutions. Together, our goal is to close the opportunity gap in Fairfield County by eliminating disparities in income, education, employment, housing and health.
Host Organization
Fairfield County's Community Foundation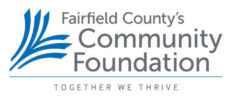 EIN: 06-1083893

Location:

Norwalk, CT, United States

Category:

Public Health, North America, Impact Philanthropy, COVID-19