Milwaukee COVID-19 Responds Fund

Fund
About This Fund
The MKE Responds Fund will provide critical resources to nonprofits working in the greater Milwaukee area with communities disproportionately impacted by the coronoavirus and the economic consequences of this pandemic. The fund is designed to be flexible and will provide grants for immediate needs including but not limited to organizations addressing basic needs such as food and shelter, particularly school-aged children and their families, medical access, those serving aging populations and those with underlying health conditions and students.
The Greater Milwaukee Foundation, in partnership with local philanthropists and funders, has created a fund to respond to the COVID-19 situation. Donations made towards the Greater Milwaukee Foundation Responds Fund will be used to support immediate relief for those impacted by COVID-19. Grants will be made to organizations providing basic needs for the greater Milwaukee area.
About The Host Organization
The Greater Milwaukee Foundation aims to inspire philanthropy, serve donors, and strengthen communities now and for future generations. We provide exemplary service, nurturing relationships for generations and honoring commitments. We hold ourselves to the highest standards of ethics, accountability and fiduciary responsibility.
Host Organization
Greater Milwaukee Foundation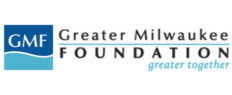 EIN: 39-6036407

Location:

Milwaukee, WI, United States

Category:

Public Health, Diseases and Cures, North America, Quality Employment, Economic Development, COVID-19