Emergency Disaster Recovery Fund

Fund
About This Fund
In response to the current coronavirus outbreak, the Northwest Minnesota Foundation has established the Emergency Disaster Recovery Fund to support our community throughout this crisis.
This fund supports charitable, educational and public purpose activities, projects and support, to include, but not limited to, grants and loans, to nonprofit and public organizations and businesses meeting the needs of people and communities in the twelve county and two tribal nation region, and to ensure we have the resources to target the regions' long-term recovery efforts after a disaster.
Grantmaking priority will be given to:
· Nonprofit organizations, schools, or units of government providing basic needs services to communities that were already vulnerable before the pandemic, or that are disproportionately affected by the pandemic and the impact of the resulting public health measures on finances and service availability.
· Nonprofit organizations, schools, or units of government providing any services to such vulnerable or disproportionately affected populations as described above.
· Other Nonprofit organizations, schools, or units of government experiencing challenges due to following public health recommendations, with a focus on those that need support to implement remote work or that are at high risk of staff reductions.
The purpose of this grant program is to provide resources for those specifically impacted by the COVID-19 pandemic, including but not limited to food security, services to the elderly and most vulnerable people, and other services critical to help meet immediate needs in the community.
About The Host Organization
The Northwest Minnesota Foundation invests resources, facilitates collaboration and promotes philanthropy to make the region a better place to live and work.
Host Organization
Northwest Minnesota Foundation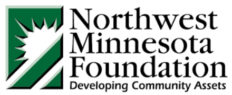 EIN: 41-1556013

Location:

Bemidji, MN, United States

Category:

Diseases and Cures, North America, Rural Philanthropy, COVID-19