COVID-19 Community Response Fund

Fund
About This Fund
As the Coronavirus Disease 2019 (COVID-19) continues to spread, community organizations and local partners are actively working to assist those impacted by the disease. You can help our community respond to the impact of COVID-19 by making a contribution to the COVID-19 Community Response Fund.
This fund will provide critical support to local organizations providing services that are vital to well being of our community including food, safety, mental and physical health, local economy, and unknown future needs.
About The Host Organization
The Otsego Community Foundation is a nonprofit organization created by and for the people of the communities we serve. Through collaboration with donors, nonprofits and community, managing permanent charitable funds, and making purposeful grants, we magnify generosity and impact—helping meet critical needs and capitalizing on local opportunities that matter most.
Host Organization
Otsego Community Foundation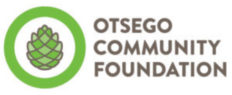 EIN: 38-3216235

Location:

Gaylord, MI, United States

Category:

North America, Rural Philanthropy, COVID-19