COVID-19 Relief Fund

Fund
About This Fund
Citing the strength in working together, the United Way of the Wabash Valley and the Wabash Valley Community Foundation have jointly launched a COVID-19 Emergency Relief Fund to support immediate economic stability and basic needs in Vigo, Clay, Parke, Sullivan, and Vermillion counties in Indiana and Clark county in Illinois in light of the anticipated impact of the current pandemic.
Priority One is to assist service provider organizations helping individuals and families with short- and long-term COVID-19-related financial needs not covered by government programs or other traditional relief sources.
Priority Two is to assist with COVID-impacted non-profit infrastructure so as to maintain these important community services long-term.
About The Host Organization
Since 1958, United Way of the Wabash Valley has been bringing our community together and focusing on the building blocks of a good life. We fight for the Education, Health and Financial Stability of every person in our community. Our goal is to create long-lasting change in the Wabash Valley by addressing the underlying causes of problems. We unite donors and volunteers with organizations who are focused on producing real results. But funding these programs is not enough. We measure outcomes to ensure accountability and results. We monitor the needs of our community and respond quickly as issues and opportunities arise. And, thanks to the generous support of people throughout the Wabash Valley, we're helping to improve lives every day.
Host Organization
United Way of the Wabash Valley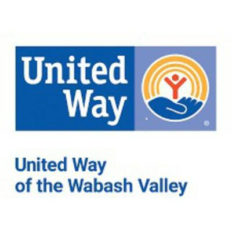 Minimum Investment: $10
EIN: 35-1008531

Location:

Terre Haute, IN, United States

Category:

Diseases and Cures, North America, COVID-19