National Black Justice Coalition Inc
Nonprofit
Washington, DC, US • https://nbjc.org/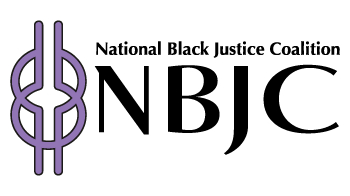 Mission
The National Black Justice Coalition (NBJC) is a civil rights organization dedicated to the empowerment of black lesbian, gay, bisexual, transgender, queer (LGBTQ) and same gender loving (SGL) people, including people living with HIV/AIDS. NBJC's mission is to end racism, homophobia, and LGBTQ bias and stigma. As America's leading national Black LGBTQ civil rights organization focused on federal public policy, NBJC has accepted the charge to lead Black families in strengthening the bonds and bridging the gaps between the movements for racial justice and LGBTQ equality. Since 2003, NBJC has provided leadership at the intersection of national civil rights groups and LGBTQ/SGL organizations, advocating for the unique challenges and needs of the African American LGBTQ/SGL community that are often relegated to the sidelines. NBJC envisions a world where all people are fully-empowered to participate safely, openly and honestly in family, faith and community, regardless of race, class, ethnicity
Communities Served
United States
Total Revenue info
$1,979,393
Total Expenses info
$714,272
Net Assets info
$1,616,023
Sponsors info
Amalgamated Charitable Foundation Inc
Sourced from IRS Form 990 (2020)
Communities Served
United States
Total Revenue info
$1,979,393
Total Expenses info
$714,272
Net Assets info
$1,616,023
Sponsors info
Amalgamated Charitable Foundation Inc
Sourced from IRS Form 990 (2020)
EIN:
Employer Identification Number. Use this to document your donations at tax time or to research a nonprofit.
Total Revenue:
Dollars In. The total amount of money the organization received across revenue streams (cash, grants, program service fees, investment income, etc.).
Total Expenses:
Dollars Out. The amount of money the organization spent during the tax year reported. It can be helpful for donors to understand what a meaningful gift to the organization would be.
Net Assets:
The amount of cash an organization has after expenses and liabilities. A financially healthy nonprofit has a positive balance and reflects a healthy cushion relative to expense budget and total revenue size.
Sponsors - (c)(3) organizations:
A donor, family or community foundation, or philanthropic intermediary that provides grants to nonprofit organizations.

We've identified funders who meet our values-aligned criteria and aggregated the organizations supported by these funders to create our nonprofit directory. See our complete vetting criteria here.
Sponsors - (c)(4) organizations:
A nonprofit organization or philanthropic intermediary that
provides grants to nonprofit organizations, and/or
partners with and advocates for organizations working on related issues
We've identified sponsors who meet our values-aligned criteria and aggregated the organizations supported by these sponsors to create our nonprofit directory. See our complete vetting criteria here. Got It