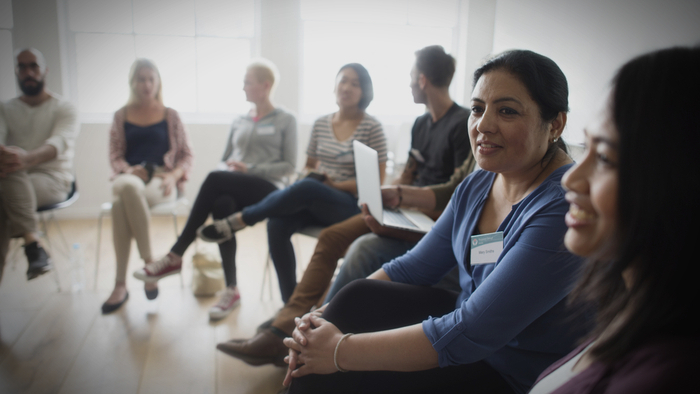 Giving Compass' Take:
The Aspen Institute interviews Karin Brandt, co-founder and CEO of coUrbanize, a platform that helps communities build cities and develop spaces.
Brandt believes that success in civil engagement starts with listening to community needs and valuing their input on projects.
Read the Aspen Institute's interview with Maria Hadden on civic engagement, as part of the Center for Urban Innovation series on inclusive practitioners.
---
What is Giving Compass?
We connect donors to learning resources and ways to support community-led solutions. Learn more about us.
---
Karin Brandt is the Co-Founder and CEO of coUrbanize, a platform that helps communities and urban developers build better cities, together.  This interview is part of the Aspen Institute Center for Urban Innovation's series of conversations with inclusive innovation practitioners.
Jennifer Bradley:  How do you define civic engagement?
Karin Brandt:  We define civic engagement as active involvement by community members in shaping and influencing their community.
JB:  Why does civic engagement matter?
KB:  The best communities are built by both project teams and community members engaged constructively in building better projects together, so it's critical that a broad range of voices are heard.
JB:  How do you measure success in civic engagement?
KB:  We look at whether we are bringing people from what we think of as the lowest entry point into showing up at a meeting.  Everything that we do at coUrbanize is designed to lower the barrier to entry and make civic engagement easy.
JB:  Is there anything that we didn't get to in this conversation that you want people to know about civic engagement? 
KB:  The best way to drive and sustain engagement is to be responsive.  The worst outcomes happen when people provide input and it goes into a black box.  If a project team doesn't respond, doesn't iterate on their plans based on that feedback, or doesn't let people know how they've added value, the likelihood that those community members are going to engage again decreases dramatically.
People need to feel that their feedback has been heard, that people are very responsive to their contributions, that it matters.  That's ultimately what it's about.
Read the full article about civic engagement at The Aspen Institute

---