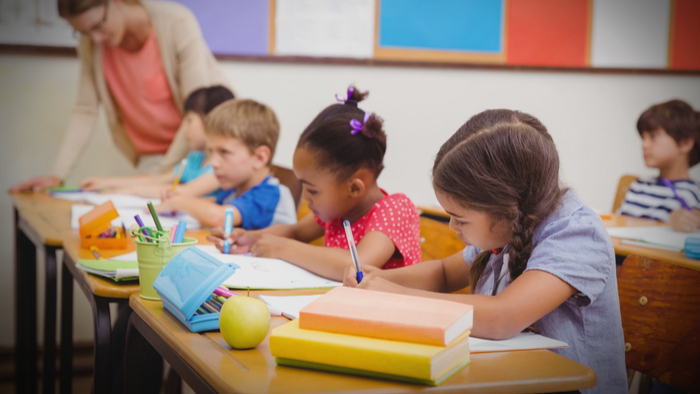 What is Giving Compass?
We connect donors to learning resources and ways to support community-led solutions. Learn more about us.
---
Giving Compass' Take:
•  Larry Walker, writing for The Hechinger Report, discusses why early education administrators should adopt successful ideas from Montessori schools that enhance early education and literacy. 
• Is early childhood education a priority in most donor circles? What are the critical challenges with access to high-quality early ed?
• Read this study that shows how public Montessori schools are able to close achievement gaps. 
---
Parents, policymakers and teachers increasingly realize that funding early childhood initiatives is vital to the nation's future.
According to the National Center for Education Statistics, the percentage of 3- to 5-year-olds enrolled in full-day education programs has risen from 47 percent in 2000 to 54 percent in 2016. The federal investment highlights the importance of providing children with opportunities to excel.
This includes activities that emphasize exploration and cooperation as well as developing critical thinking skills. Given the nation's shifting demographics, supporting the needs of students from diverse racial, ethnic and socioeconomic backgrounds is important. The United States cannot maintain its status as an economic powerhouse if we fail to focus properly on basic skills.
Montessori schools have a distinguished record of placing the focus on a student's overall development. Last summer, I spent time working closely with new and experienced Montessori educators. I had the pleasure of teaching two sections of a research class through Loyola University Maryland's Center for Montessori Education.
Discussions with students shed new perspective on Montessori. Here are three ideas that the class thought were most important for early childhood educators to adopt:
Work toward the goal of intrinsic motivation instead of using positive and negative reinforcements.
Public school teachers should observe a high-fidelity Montessori classroom.
While Montessori pedagogy cannot be distilled into a few lines, one of the biggest factors in the success of a Montessori community is that all of the Montessori Guides who have gone through training, whether first-year teachers or those 30 years into the practice, have the same philosophical underpinnings and pedagogical beliefs/practice, which allows for an immediate and effective community approach.
Read the full article about early childhood lessons from Montessori schools by Larry Walker at The Hechinger Report.

---