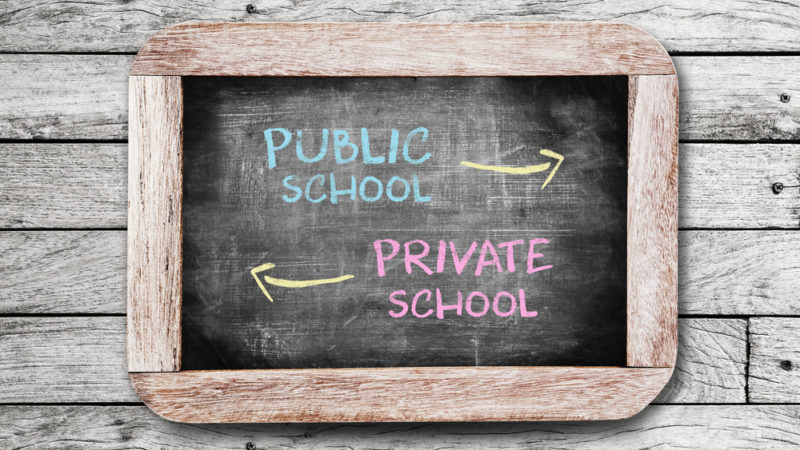 What is Giving Compass?
We connect donors to learning resources and ways to support community-led solutions. Learn more about us.
---
Giving Compass' Take:
· Jonathan Butcher, writing for the Heritage Foundation, suggests expanding school choice in Pennsylvania in order to allow mores students to succeed. 
· How would expanding school choice help students achieve? What are the challenges of expanding school choice? 
· Here's how school choice is lifting thousands of students across America. 
---
Zephaniah Sainta is headed to the University of Pennsylvania next year, but five years ago few would have thought it possible.
Having immigrated to Philadelphia from Haiti, Zephaniah's parents enrolled her and her brother in their assigned district school in Philadelphia. But the school struggled to meet her needs, and her family started looking for options.
What Zephaniah's parents really wanted was to send her a private school. Yet tuition was simply not in the family's budget.
That's when Business Leadership Organized for Catholic Schools (BLOCS), stepped in. Under state law, businesses can make charitable contributions to scholarship organizations such as BLOCS and receive a tax credit for their donation. BLOCS is the largest such organization in Pennsylvania and has raised $40 million for scholarships next year.
"We see stories like this every year," says Bill O'Brien, BLOCS CEO. "The stories can be as simple as 'Mom and dad got laid off and lost their job,' and we step in and help and then the family gets back on track next year."
He says, "The real story is in the inner-city schools in Philadelphia. We're trying to give these students the opportunity to come out ahead."
Read the full article about school choice in Pennsylvania by Jonathan Butcher at The Heritage Foundation.

---