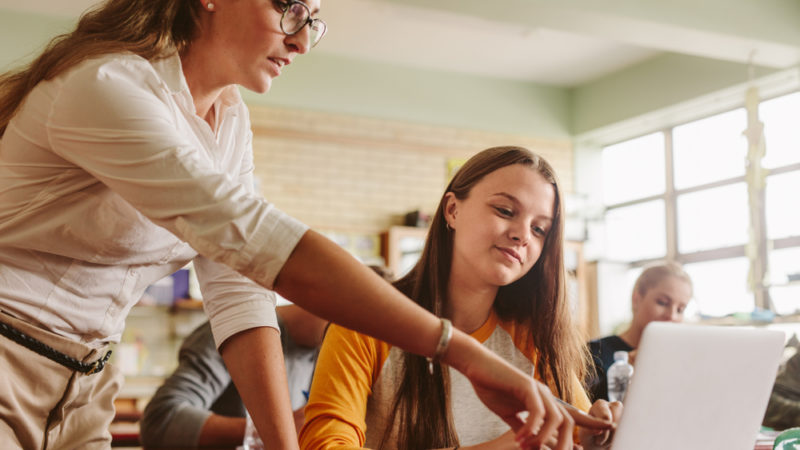 What is Giving Compass?
We connect donors to learning resources and ways to support community-led solutions. Learn more about us.
---
Giving Compass' Take:
· Writing for The 74, Kate Stringer discusses a new report from iNACOL listing five ways policymakers who want personalized learning can support teachers.
· How can philanthropy better support education policies?
· Here's how we can prepare teachers to personalize the classroom.
---
If state leaders want more student-driven learning in classrooms, creating policies that support teachers is critical.
That's according to a new report from iNACOL, a nonprofit that supports competency-based education. The report outlines five recommendations for state policy leaders on how to help develop teachers so they're prepared for competency-based instruction.
"We can talk about transforming the education system … but if we're not addressing the capacity and buy-in of the people who themselves will be on the front lines of this work, then we will not succeed," said Maria Worthen, vice president for federal and state policy at iNACOL.
The concept of allowing students to work at their own pace and progress once they've mastered a concept has gained popularity across the country from districts, states and philanthropists. Rhode Island, for example, created a statewide push for personalized learning, setting up innovation schools where educators can experiment with ideas like project-based learning.
Read the full article about ways policymakers can support teachers and personalized education by Kate Stringer at The 74.
---