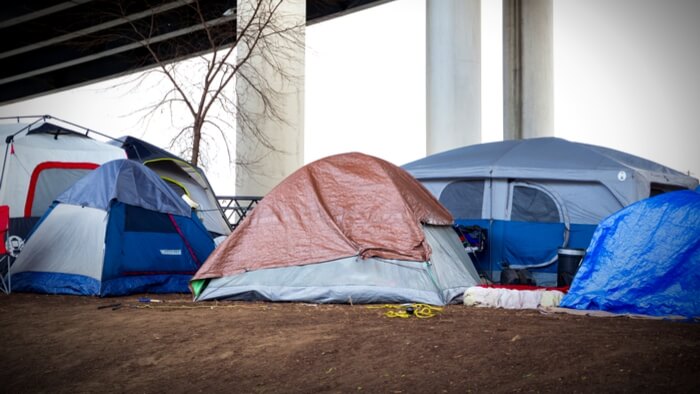 Giving Compass' Take:
Kathryn Monet describes efforts that are currently underway to help homeless veterans and opportunities for philanthropy to fill in the gaps.
What role can you play in supporting homeless veterans?
---
What is Giving Compass?
We connect donors to learning resources and ways to support community-led solutions. Learn more about us.
---
Philanthropy plays a critical role in efforts to end veteran homelessness, and is often the unsung hero that fills gaps or drives innovation in promising practices. The Home Depot Foundation has chosen to serve many of our NCHV members and other service providers ending veteran homelessness, investing over $213 million in veteran-related causes, including veteran housing grants, since 2011. These investments have ranged from renovations and development funding for direct homeless service providers to homelessness prevention services that allow aging veterans and wounded warriors to remain in their homes, to getting tens of thousands of store associates involved in local renovation projects. Most importantly, these investments in our members have filled a critical funding gap for property development and maintenance resources.
Work is being done on a national level to ensure that communities are working in a much more coordinated way, and bringing partners together for more effective collaborations. One key part of this work is the Department of Veterans Affairs Grant and Per Diem reboot. This reboot forced providers, for the very first time, to reapply for funding and incentivized participation in community partnerships to end veteran homelessness. While many providers will continue to receive VA funding, it was clear that the transitional housing stock funded through this program did not always match up to demand in communities across the country. In some instances, this will result in reductions of transitional housing capacity in communities.
Read the full article by Kathryn Monet about homeless veterans from Funders Together to End Homelessness.
---