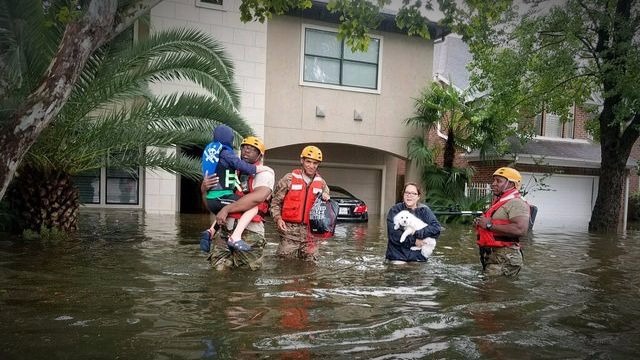 What is Giving Compass?
We connect donors to learning resources and ways to support community-led solutions. Learn more about us.
---
Hurricane Harvey is being called one of the biggest natural disasters in the United States to date, and an already inundated Texas braces itself for more rain. Relief efforts have been focused in areas where evacuations were not mandatory and many people are still stranded due to flooding.
If you're wondering what you can do to help, here are five nonprofits in Texas providing disaster aid:
Texas Search and Rescue
Houston Food Bank
Houston SPCA
Information Technology Disaster Resource Center
Greater Houston Community Foundation
---