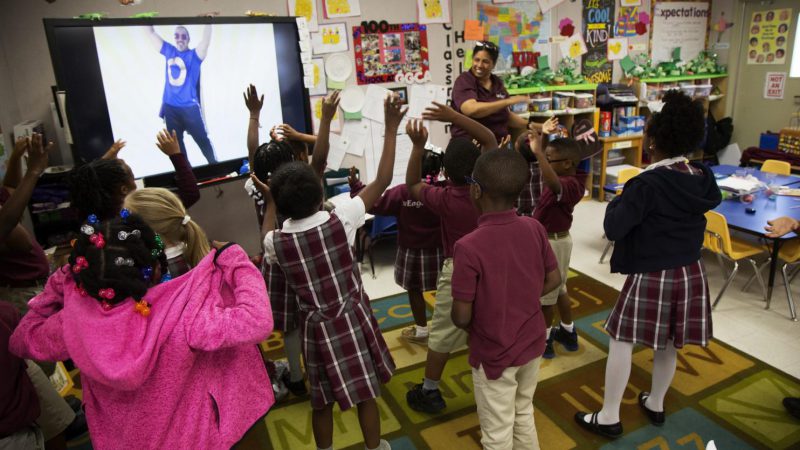 What is Giving Compass?
We connect donors to learning resources and ways to support community-led solutions. Learn more about us.
---
I was relieved when I read the Los Angeles Times' editorial a couple of weeks ago about the newfound humility of the Bill and Melinda Gates Foundation as regards its education philanthropy. Recounting the history of billions spent on failed projects like the small-schools initiative, the initiative to evaluate teachers and reward the best with merit pay, and the investment to develop, publicize and spread the Common Core standards, the LA Times editorial board writes: "Tucked away in a letter from the Bill and Melinda Gates Foundation last week, along with proud notes about the foundation's efforts to fight smoking and tropical diseases and its other accomplishments, was a section on education. Its tone was unmistakably chastened. 'We're facing the fact that it is a real struggle to make systemwide change,' wrote the foundation's CEO, Sue Desmond-Hellman… 'It is really tough to create more great public schools.'"
The only problem is that it isn't quite true that Gates has disappeared from the world of education "reform." Gone are the days, of course, when Arne Duncan hired Jim Shelton, right out of the Gates Foundation to lead the Office of Innovation at the U.S. Department of Education. But the Billionaire Boys continue to work behind the scenes.
Today the focus is "personalized learning," the Orwellian name its proponents are calling computer-driven learning.  And, no surprise, Jim Shelton has come back to lead the philanthropically-driven effort, but this time he's working with the Gates Foundation from a perch as head of the Chan Zuckerberg Initiative, what Benjamin Herold at Education Week calls "the philanthropic and investment arm of Facebook founder Mark Zuckerberg and his wife, pediatrician Priscilla Chan." "The head of the Chan Zuckerberg Initiative's education division, former U.S. deputy education secretary Jim Shelton, previously worked as a program director at the Bill & Melinda Gates Foundation for more than seven years."
Here is Herold's description of the new project: "Two of the biggest names in technology and education philanthropy are jointly funding a $12 million initiative to support new ways of tailoring classroom instruction to individual students. The grant marks the first substantive collaboration of the Bill & Melinda Gates Foundation, chaired by Microsoft founder Bill Gates, and the Chan Zuckerberg Initiative …. Their joint award was given in April to New Profit, a Boston-based 'venture philanthropy' organization. New Profit will in turn provide $1 million, plus extensive management advising, to each of seven other organizations working to promote personalized learning… The Chan Zuckerberg Initiative is not a traditional nonprofit foundation. Instead, it's an LLC. That organizational structure allows for direct investment in for-profit companies and political lobbying and donations, as well as philanthropic giving."
Read the source article at janresseger.wordpress.com
---