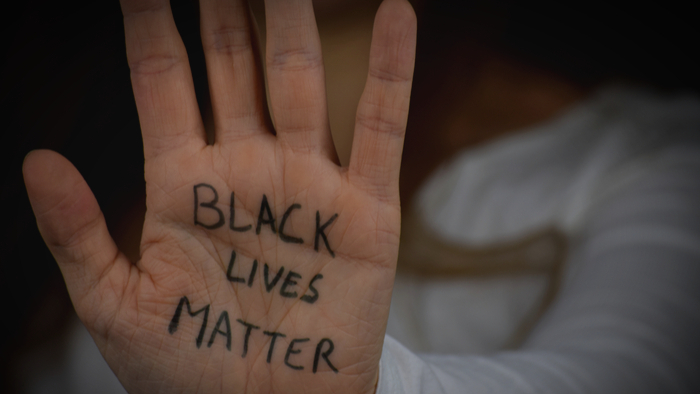 What is Giving Compass?
We connect donors to learning resources and ways to support community-led solutions. Learn more about us.
---
Giving Compass' Take:
•  Rajasvini Bhansali, executive director of the Solidaire Network, explains how the collective of donors and foundations are ending the legacy of racism through an activist-centered model. 
• How can philanthropy better support activism to fight for racial justice? How is this an effective model? What are you doing to support and expand efforts to end racism and anti-Blackness? 
• Check out more resources on how to support Black communities now and later.
---
Rajasvini Bhansali, the network's leader since 2018, previously served as executive director of Thousand Currents, where she helped launch a climate justice fund and an impact investment fund and led that collaborative's efforts to expand partnerships with grassroots groups and movements led by women, youth, and Indigenous peoples in the Global South. At Solidaire, she has overseen an evaluation process that resulted in the development of a three-pronged strategy — donor activism, resource mobilization, and driving a paradigm shift — aimed at moving $1 billion over ten years to social change movements.
PND spoke with Bhansali about Solidaire's activist-centered model, the meaning and implications of the re-energized movement for racial justice, and the organization's latest fund.
Philanthropy News Digest: What kind of donors and foundations decide to become members of Solidaire? And has your membership grown in the wake of the protests that followed the killing of George Floyd?
Rajasvini Bhansali: We have over a hundred and eighty members in the Solidaire community, ranging from individuals and families with generational or new wealth to those who have established their own family or private foundation. And what's unique about our donors is that they act as "donor organizers" — working quickly to mobilize others to move critical resources to people and organizations on the front lines — and, in the process, transforming their relationship to power and wealth. Our network isn't about charity or paternalism. The only people we wish to "save" are ourselves, by doing our part to make amends for the generations of oppression and theft upon which current systems have been built.
Supporting Black-led movements and Black liberation has always been at the core of our values and grantmaking strategy. And from the start of the recent protests, our goal wasn't to grow our membership; it was to double down on those efforts. Since June, Solidaire members have committed more than $10 million to the Black-led organizing ecosystem, including the Movement for Black Lives, the Southern Power Fund, and Reparations Summer.
Read the full article about ending the legacy of racism and anti-Blackness by Kyoko Uchida at PhilanTopic.

---