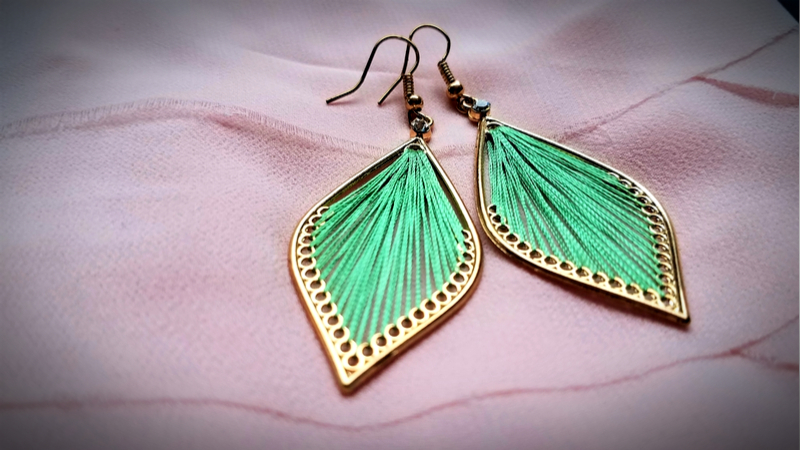 What is Giving Compass?
We connect donors to learning resources and ways to support community-led solutions. Learn more about us.
---
Emerging from a crowd of around a dozen women, Farida, a 32-year-old Syrian refugee living in Istanbul, stood in front of a cabinet full of bright and colorful threads and beads. Looking at the materials with friends, she mused what color she should use for her next earring project.
Read more about international development on Giving Compass
For over a year, Farida has participated in the "Drop Earrings, Not Bombs" initiative where she has mastered the art of making brightly colored, drop-shaped earrings. Run by the NGO Small Projects Istanbul, Drop Earrings, Not Bombs is an income-generation and community-building project enabling around 30 Syrian women like Farida to express themselves through handcrafts.
Many Syrians who have fled their war-torn country for Turkey struggle to support their families. There are more than 2.9 Syrian refugees registered with UNHCR in Turkey, and more than 225,000 in Istanbul. Unable to find steady jobs, many look for work in the informal labor sector, where "exploitation includes child labor, long working hours, poor health and safety conditions, increased risk of occupational accidents and low wages," according to a report from the International Migration Institute and the University of Oxford.
For many survivors of war and trauma, art and color therapy are proven ways to process past traumas and help with symptoms of illnesses such as depression and PTSD, which many refugee women suffer from.
Read the source article at huffingtonpost.com
Like this article? Visit GivingCompass.org for more from our selection on Syria
---