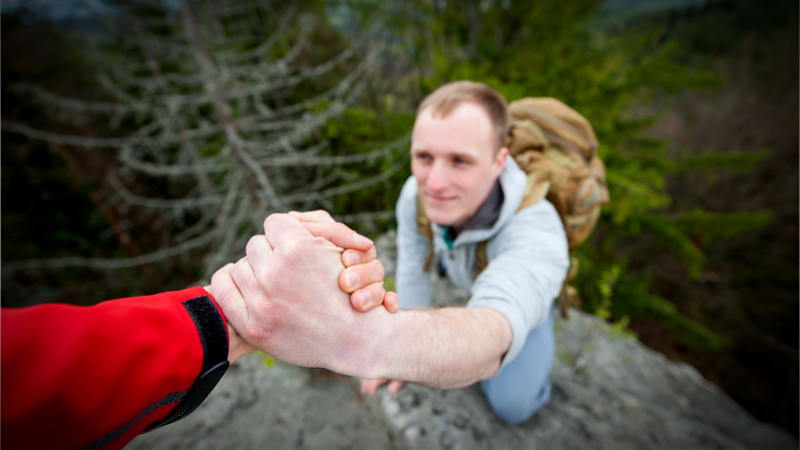 What is Giving Compass?
We connect donors to learning resources and ways to support community-led solutions. Learn more about us.
---
Giving Compass' Take:
• GrantCraft discusses the rise of more collaboration among high-end funders, but also finds that "advocacy funding" is still slow to develop.
• There are inherent risks in advocacy — which involves itself in policymaking and potentially volatile political reforms — but the rewards discussed (including capacity building) should outweigh them.
• Here are more ways collaborative philanthropy can help shape our future.
---
Funders are collaborating more. Today, there are all kinds of learning networks, aligned funding and strategy associations, affinity groups, and other structures that are making it easier for grantmakers to collaborate.
Many funders, however, are still apprehensive about funding advocacy. A Foundation Center analysis of a sample of the largest funders demonstrates that only 12.8 percent of overall foundation grantmaking explicitly supports policy, advocacy, and systems reform. The Atlantic Philanthropies observes that advocacy funding is too often "the philanthropic road not taken, yet it is a road most likely to lead to the kind of lasting change that philanthropy has long sought through other kinds of grants."
If we are to overcome the inevitable concerns about joining an advocacy collaborative and understand what makes them successful, we need to ask: What distinguishes an advocacy collaborative from other kinds of collaboratives? For an answer, we spoke with several advocacy collaborative stakeholders. This is what we heard:
Advocacy collaboratives focus on very specific goals. Advocacy funders are very clear about the policy change, reform, or institution they want to see. "The best policy collaboratives are laser-focused on very clear goals that everyone agrees on.
They flex and adapt. Many funder advocacy collaboratives allocate at least part of their resources to providing rapid-response grants that move money out to groups on the ground in a timely fashion.
Policy advocacy collaboratives also continually tweak their strategies to align with the changing political, economic, and social context. "In advocacy collaboratives, funders have to have a shared vision of what they're trying to achieve, even if they have to refine their strategies every six months. In other collaboratives with less pressing issues, there's no deadline, and you can lose focus or drift along.
They embrace complexity. Advocacy and organizing cut across lots of issues, but foundations still tend to be rooted in siloed program areas. That can make it difficult to figure out where or how each funder can make advocacy and organizing work for them and their institution.
They acknowledge and embrace risk. Advocacy collaborative funders accept that the work is inherently risky. "Our collaborative spent years supporting a major federal-level reform policy, and we lost. That was a huge blow that no one saw coming.
...Funders who are part of advocacy collaboratives tend to be fierce believers in their collective power, especially in moving the needle on big, often controversial, issues. Many foundations have historically shied away from such issues, but the tide seems to be turning. Today, we're seeing more interest by grantmakers in joining these kinds of collaboratives, which we suspect has a lot to do with a growing awareness of the impact policy advocacy work has had on issues as varied as public education reform, tax reform, the death penalty, gay marriage, and gun violence.
Read the full article about funding collaboration and advocacy by Cynthia Gibson and Jen Bokoff at Philanthropy News Digest by Candid.
---