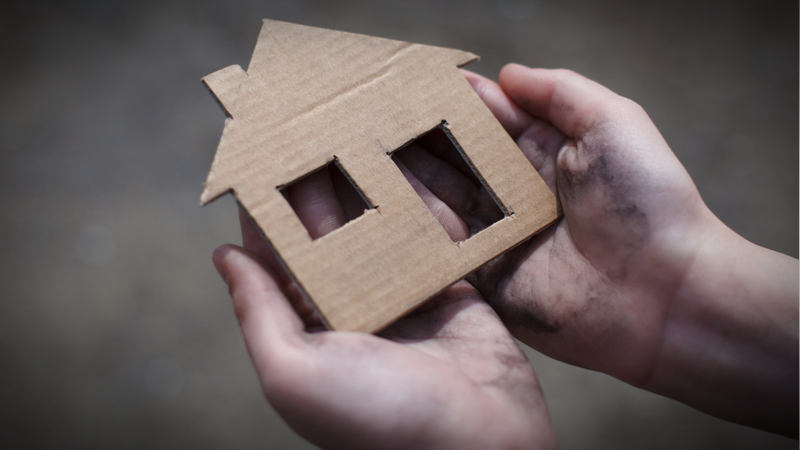 What is Giving Compass?
We connect donors to learning resources and ways to support community-led solutions. Learn more about us.
---
Continuing my series on giving back to those in need, I'll be focusing on the crippling epidemic of homelessness. This tragic circumstance affects millions around the world, including a staggering number within the United States. Below are 6 incredible charities and organizations that work towards ending homelessness here at home. I encourage you to take a deeper look at their missions and consider contributing your time or donations to these groups.
National Alliance to End Homelessness
Founded in 1983, the National Alliance to End Homelessness began from a group of concerned leaders wanting to show support for the homeless in their community. Since it began, they've been able to network with over 10,000 partners and have seen a drop in homelessness by 10 percent, particularly during 2005–2007 when the Alliance was a crucial part in new federal policies.
USA Cares
This organization vows to provide financial and advocacy assistance to post-9/11 active duty U.S. military service personnel, veterans and their families. Through community-wide sponsorships and fundraisers, USA Cares reaches far to serve the families of veterans, providing food and shelter for those who have put their lives on the line to keep the U.S. safe.
StandUp For Kids
Working with a powerful mission, StandUp For Kids is a nonprofit founded by a group of volunteers in San Diego, CA, in 1990. This organization recognizes the intense need to give shelter and hope to the youth of our country, given them a better chance at succeeding as adults. Since their beginning, StandUp For Kids has grown to 17 cities across the United States.
Off the Streets
Off the Streets is a nonprofit in the city of Lancaster, PA. Small but mighty, this organization has inspired other organizations through their unique mission. Off the Streets strives to put youth and adults into fully furnished rooms and apartments within days of hearing of someone's need for shelter. This can only happen with the support of the community, donations, and volunteers.
National Coalition for the Homeless
The motivation behind this organization's goal is personal: The National Coalition for the Homeless is a network made up of those currently experiencing homelessness and those who have experienced homelessness in the past. Through this coalition, help and resources are provided to prevent and end homelessness across the country.
The Doe Fund
This social services group works hard to help those facing all types of hardships. Since 1990, however, The Doe Fund has helped over 23,0000 homeless and formerly incarcerated men to turn their lives around and regain their sense of self. Through their 400 employees, this organization partners with Ready, Willing & Able to get these men back into the workforce through a series of transitional work programs.
To read more on national organizations making a difference to end homelessness, check out the source article below.
---