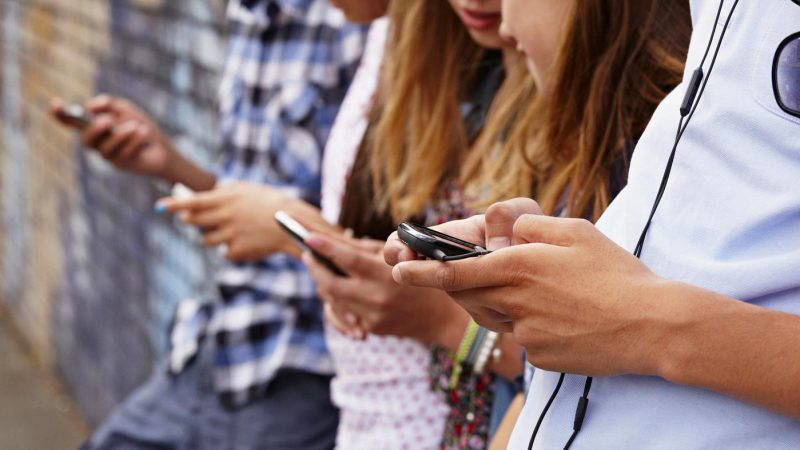 What is Giving Compass?
We connect donors to learning resources and ways to support community-led solutions. Learn more about us.
---
Happiness is not a warm phone, according to a new study exploring the link between adolescent life satisfaction and screen time. Teens whose eyes are habitually glued to their smartphones are markedly unhappier, said study lead author and San Diego State University professor of psychology Jean M. Twenge.
To investigate this link, Twenge, along with colleagues Gabrielle Martin at SDSU and W. Keith Campbell at the University of Georgia, crunched data from the Monitoring the Future (MtF) longitudinal study, a nationally representative survey of more than a million U.S. 8th-, 10th-, and 12th-graders. The survey asked students questions about how often they spent time on their phones, tablets and computers, as well as questions about in-person social interactions and overall happiness.
On average, they found teens who spent more time in front of screen devices—playing computer games, using social media, texting and video chatting—were less happy than those who invested more time in non-screen activities like sports, reading newspapers and magazines, and face-to-face social interaction.
Read more about the effects of screen time on teens by Api Podder at My Social Good News.
---