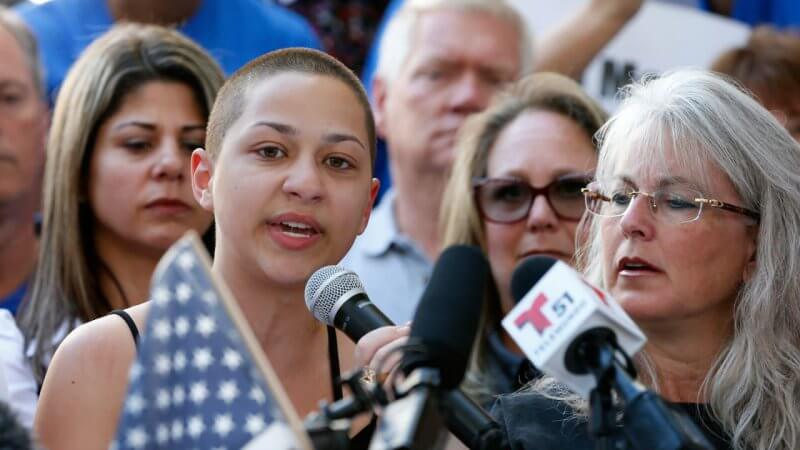 What is Giving Compass?
We connect donors to learning resources and ways to support community-led solutions. Learn more about us.
---
The brave group of Florida high school students from Parkland leading the fight for gun control are carrying on a long legacy of kids growing politically active — and powerful.
1899: "KID BLINK" AND THE NEWSBOYS' STRIKE
Long before child labor laws, young boys would spend the entire day (and often well into the night) hawking newspapers on city streets. The boys bought bundles of papers each morning and had to eat the cost of any unsold papers. While there had been several strikes over the last two decades of the 1800s, the most famous came in New York in 1899 when The New York World and the New York Evening Journal raised the price of the bundles sold to the newsboys. Led by a young boy nicknamed "Kid Blink" (because he was blind in one eye), thousands of newsboys protested on Brooklyn Bridge for several days, bringing traffic to a standstill, and reducing the circulation of Joseph Pulitzer's World from 360,000 to 125,000 ... It inspired later newsboys strikes across the country and helped pave the way for the child labor protections that would come decades later.
1955: CLAUDETTE COLVIN REFUSES TO GIVE UP HER SEAT FOR SEGREGATION
Nine months before Rosa Parks's famous arrest refusing to give up her seat on a bus in segregated Montgomery, Alabama, an outspoken 15-year-old broke the same law. On March 2, 1955, the high school student refused to give up her seat to a white passenger. She was arrested and convicted of disturbing the peace, violating the segregation laws, and assault (even though she didn't assault anyone). According to her classmate Annie Larkins Price, Colvin yelled, "It's my constitutional right!" as she was dragged off the bus by police. Colvin was a member of the NAACP Youth Council, wrote about segregation for her school paper and aspired to be president.
Read the full article about kids leading the way to social change by Kathleen Davis at fastcompany.com.
---