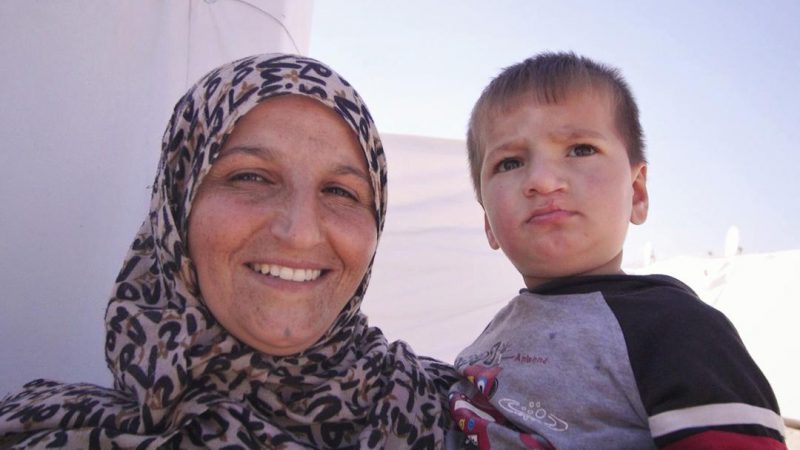 What is Giving Compass?
We connect donors to learning resources and ways to support community-led solutions. Learn more about us.
---
GlobalGiving is proud to partner with nonprofits who are working with the courageous people who are sharing their stories, by providing education and job training, psychosocial support, medical care, and even agriculture assistance. Below we highlight two stories, read more stories at the source article below.
Alia
Alia fled her home in Aleppo, Syria and is currently living in Damour, Lebanon. She shared her story through Gruppo Aleimar, an Italian NGO which provides free nutritious meals to refugees in the Damour area. Alia is 7 years old.
"The last thing I remember of Syria, before we left, was when my mother was taking me from our place to our grandparents. The roads were full of dead corpses. I saw dead people with no heads or no hands or legs. I was so shocked I couldn't stop crying. To calm me down, my grandfather told me they were mean people, but I still prayed for them, because even if some considered them mean, they were still dead human beings. Back at home, I left a friend in Syria, her name was Rou'a. I miss her a lot and I miss going to school with her. I used to play with her with my Atari but I couldn't bring it with me. I also used to have pigeons, one of them had eggs, I would feed them and care for them. I'm worried about them, I really pray someone is still caring for them. But here I have a small kitten that I really love! I miss my home a lot. I hope one day we'll be back and things will be just like before."
Bizimana
Bizimana fled his home in Rwanda and is now living in Nairobi, Kenya. His story was shared with us by Refugees International Japan, which focuses on the health, education and economic livelihoods of people displaced by conflict around the world.
Bizimana was two years old when his family had to flee the Rwandan genocide to Burundi. From there he moved to camps in Tanzania and now lives in Nairobi, Kenya. He received business start-up training and has established a business that has grown so fast he is now able to start a cafe service. He is also a prize-winning singer.
---