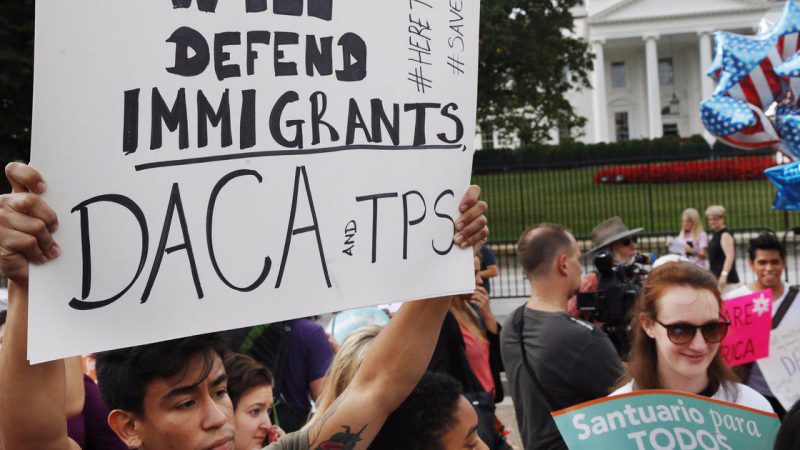 What is Giving Compass?
We connect donors to learning resources and ways to support community-led solutions. Learn more about us.
---
Roughly 800,000 undocumented youth stand to lose their ability to work, learn, and live in the United States following the Trump administration's decision to end the program known as Deferred Action for Childhood Arrivals (DACA).
That announcement, delivered Tuesday by Attorney General Jeff Sessions, unleashed dread and panic in communities around the country as the program's recipients, often known as "Dreamers," began grappling with a new political reality.
1. Educate yourself. 
President Obama created DACA in 2012 through an executive order. The program was meant to help young undocumented immigrants, who arrived in the U.S. by age 16 and lived continuously in the country since June 15, 2007, obtain a temporary work permit as well as a two-year stay of deportation proceedings.
DACA opponents portray it as "amnesty," while advocates argue the program made it possible for undocumented youth to participate in society as they presumably waited for Congress to finally tackle comprehensive immigration reform. In the meantime, DACA recipients couldn't vote, get federal benefits like college financial aid, or receive amnesty.
2. Share Your Story
Ramos says people who want to defend DACA but aren't undocumented themselves can share stories of how their lives would be changed if someone in their community was deported. That could mean losing a friendship, but it could also mean losing your child's favorite teacher or the paramedic who saved your life.
There are plenty of ways to share a story on social media platforms. Define American also hosts its own storytelling tool. If you do choose to share a story, first make sure that it won't put an undocumented person at risk by disclosing identifying details about their personal life and immigration status.
3. Get involved locally. 
If you want to participate in local efforts to defend DACA, start by looking for organizations that are committed to protecting immigrant rights and are led by people who will be most affected by local, state, and national policy decisions. Opportunities may include volunteering, community organizing, donating, and attending protests and rallies.
---