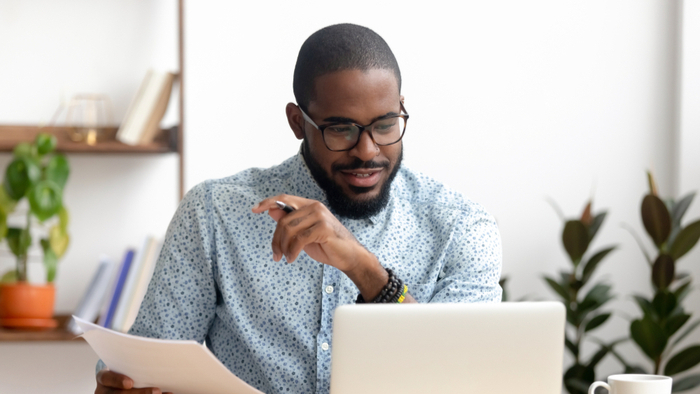 Giving Compass' Take:
Greg David discusses the capital investment gap for black tech entrepreneurs and what folks are doing to make amends with such inequities.
How do we balance shifting economic power towards minority communities without usurping leadership and financial independence from those same communities?
Read about the ways POC startups create community.
---
What is Giving Compass?
We connect donors to learning resources and ways to support community-led solutions. Learn more about us.
---
It was, says Renee King, the proverbial straw that broke the camel's back.
While attending a conference for aspiring Black tech entrepreneurs in 2019, she listened as a white "angel" investor told the group they had to first come up with what's called friends-and-family money to start their businesses — even though most of them didn't come from wealthy families or have friends with spare cash to risk on new ideas.
King had been trying to develop TechUrElders, a platform to improve children's ability to care for their parents, inspired by her mother's battle with ALS. The speaker's stinging words — early-stage angel investors are the crucial next step after friends and families — spurred King to start FundBlackFounders.
"I wanted to fix the problem," she said. "I wanted to create a way for Black entrepreneurs to raise a friends-and-family-round" of investment.
King is one of a small but rising number of Black founders joining the fast-growing tech sector in New York. They arrive inspired by a mix of personal experience and business background, and have raised enough money to get their companies going — in part because of programs created in the corporate reaction to the 2020 murder of George Floyd.
But many Black entrepreneurs say they find attracting start-up money much more difficult than their white and Asian counterparts, among other hurdles.
"I'm not going to lie," said Eli Polanco, an immigrant from the Dominican Republic who founded the payments company Nivelo. "It's tough. It's harder to access capital. There isn't equal access."
In fact, according to TechCrunch, only 1.2% of the $147 billion in venture capital invested in U.S. companies in the first half of the year went to Black-owned startups. The percentage isn't believed to be much better in New York.
Read the full article about Black tech startups by Greg David at The City.

---