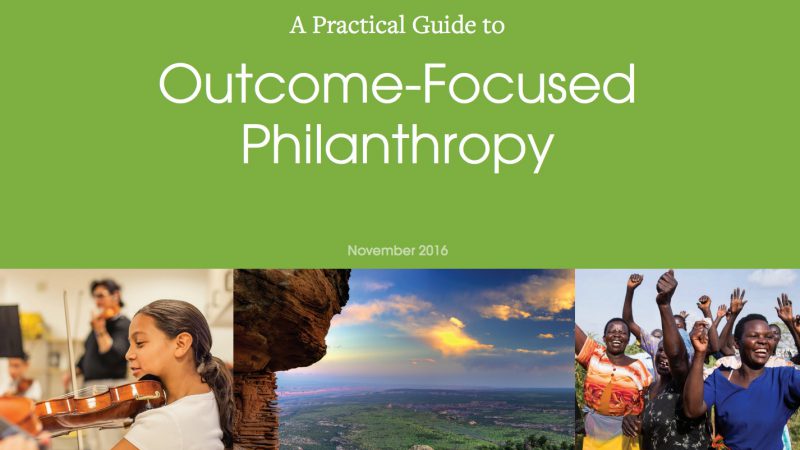 Giving Compass' Take:
This piece is a part of the "Impact Giving Classics" library, curated by Stanford PACS. For philanthropists who are further along in their work, this is a complete and detailed guide to developing and implementing a philanthropic strategy used internally by a major foundation. Longer read.
---
What is Giving Compass?
We connect donors to learning resources and ways to support community-led solutions. Learn more about us.
---
"A Practical Guide to Outcome-Focused Philanthropy" reflects the collective experience of staff at the William and Flora Hewlett Foundation, incorporating input from colleagues across the organization about what has – and has not – worked in their grantmaking.
By: Fay Twersky, director of the foundation's Effective Philanthropy Group, and Lori Grange, strategy and organizational effectiveness officer, were the principal authors. Lori also managed the overall project. Larry Kramer, foundation president, was the primary editor.
---