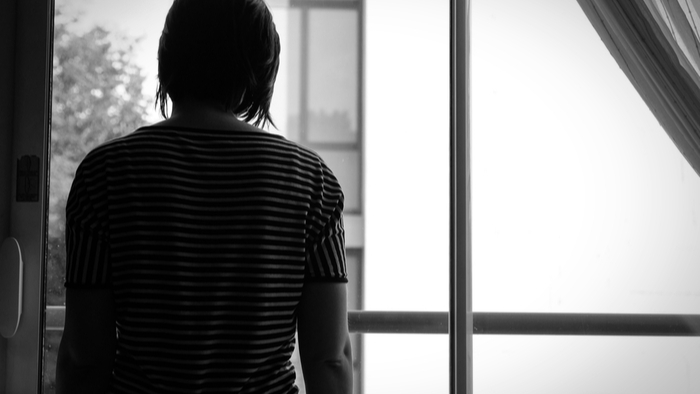 What is Giving Compass?
We connect donors to learning resources and ways to support community-led solutions. Learn more about us.
---
Giving Compass' Take:
• Lonye Rasch talks about the Hadassah Foundation's response funds to help women's organizations battle domestic violence during COVID-19.
• What can you do to support those affected by domestic abuse during COVID-19? 
• Learn about a foundation that helps domestic violence survivors find a way out. 
---
With a dramatic increase in calls to Israel's domestic abuse hotlines since the COVID-19 pandemic took hold, the Hadassah Foundation quickly launched a COVID-19 Response Fund to help the leading women's organizations battle this alarming phenomenon. While the Foundation has targeted its grants for this year toward gender equality in positions of power, board members realized they had to respond to this need as well.
In a June 24 webinar hosted by the Hadassah Foundation, the directors of the first three organizations to receive COVID-19 grants – Orit Sulitzeanu of the Association of Rape Crisis Centers in Israel, Rafah Anabtawi of Kayan, and Michal Gera Margaliot of the Israel Women's Network – articulated the severity of the domestic abuse problem in Israel, explained what they are doing to mitigate it, and why they remain hopeful and optimistic.
Ms. Sulitzeanu noted that when COVID-19 first hit Israel, the hot lines were silent as people tried to sort out how they were going to handle this new reality. Then the calls began to escalate each week. Lockdown, she explained, meant that social workers were no longer available to help because they were deemed to be nonessential workers; psychological services were halted; hearings had to be cancelled because judges were working under very reduced hours; and boarding schools, where children from abusive homes had been sent to protect them, were now returning these kids to their abusive environments.
Yet, all three presenters remain hopeful about the future. "As we help even one woman, it gives me hope and optimism to face the challenges ahead, "said Ms. Anabtawi. Expressing a similar sentiment, Ms. Sulitzeanu shared a message from one women her organization helped recently. "You put a light in my life," the woman wrote.
Read the full article about domestic violence during COVID-19 by Lonye Rasch at eJewish Philanthropy.

---