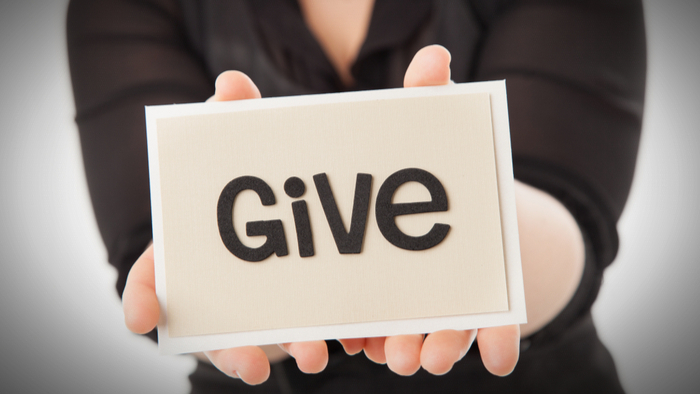 Giving Compass' Take:
More business leaders are focusing on corporate philanthropy centralizing on climate action to drive philanthropic initiatives toward sustainability.
How can individual donors encourage and work in tandem with corporate philanthropy when pursuing climate justice?
Read more on why businesses should engage in climate risk. 
---
What is Giving Compass?
We connect donors to learning resources and ways to support community-led solutions. Learn more about us.
---
In 2020, philanthropic donations by major donors saw an almost 7 percent increase on a year-to-date basis. As companies direct more of their money to external charitable causes, internally decision-makers are assessing how the companies' philanthropic efforts tie into their values, corporate responsibilities, and sustainability strategies.
For many, this includes weaving sustainability into their already established practices. Jeannette Astorga, head of sustainability at Zoetis, explained during the recent GreenBiz 21 event that the company's philanthropy needs to be strategic and in line with the company's sustainability strategy.
During the session, Cecily Joseph, adviser for the Presidio Graduate School Initiative for Equity and Social Justice, highlighted the three major components of sustainability in business today — racial equity, climate change, and health and wellness. Joseph noted that racial equity is especially at the forefront of philanthropic strategy given a rise in calls for racial justice in 2020 in the corporate sector.
A multifaceted approach for achieving racial equity is at the center of philanthropic efforts. For example, JPMorgan Chase committed $50 billion towards the advancement of racial justice — including $2 billion specifically for philanthropic efforts — while also working inside the company to diversify its employees. Joseph also cited Apple's and Intel's recent initiatives dedicated to racial equity, pointing out that those initiatives are fueled by philanthropy dollars.
While racial justice has become a top corporate priority for many companies this past year, the increased prevalence of the climate crisis has led to further emphasis on using philanthropic dollars on climate change. The violent North American wildfire season, the midwestern and southern winter storms last week and 2020 ending as the hottest year on record, tying with 2016, have made it clear we are entering a new phase of climate catastrophe.
And while philanthropic donations towards climate change, in particular, have doubled in the last five years, they still only account for less than 2 percent of total philanthropic donations.
Read the full article about corporate philanthropy by Myisha Majumder at GreenBiz.

---