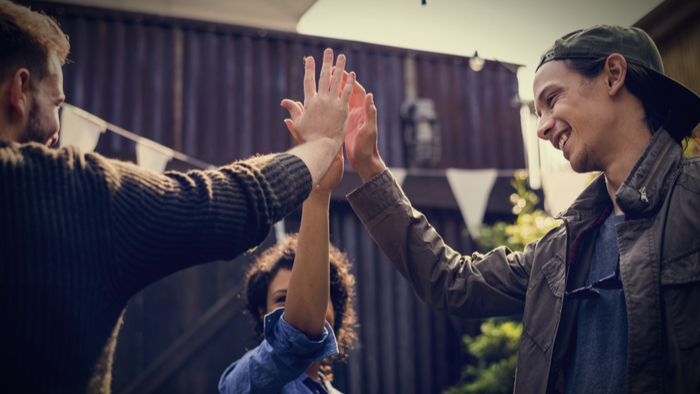 What is Giving Compass?
We connect donors to learning resources and ways to support community-led solutions. Learn more about us.
---
Giving Compass' Take:
• Here are some helpful guideposts for funders to meaningfully connect with their communities by calibrating their leadership roles to forge strong relationships. 
• How are you centering community relationships in your charitable giving? 
• Read part one of this two-part blog series. 
---
As practitioners, advisors and consultants to funders, conveners and conductors of community collaboration, we have observed collaboration and collective impact in communities across the country. From our on-the-ground experience, we have seen it done well, and not so well.
The first of this two-blog series provided several guideposts for how funders can better see the communities they are working in, and how to be more effective in managing their community relationships. This second blog considers how funders can best calibrate their leadership roles for greater success.
Think carefully about your role Take what you learned about the community and carefully consider the role you should play to move forward on an issue. To quote a neighborhood leader, "Sometimes you are the sage on the stage, sometimes you are the guide on the side."
Pay attention to money's influence When and how resources enter the conversation changes how people behave. You have to find resources to cover the time and energy of people coming together to get started. But dangling too many resources can artificially drive pseudo-collaboration. If you lead with too much, too fast, people will collaborate to get access to money.
Create a sense of possibility If a community stays stuck without a sense of possibility, you won't make progress. When you hear leaders say, "We just have to accept that many kids cannot graduate from high school," for example, you have to be ready to say, "Really, are we okay with this?"
Balance patience with urgency and commitment As you identify a challenge and engage others to work on it, you may feel a personal sense of urgency to see change. But if you push too hard on a community without resources and capacity, you can stall out before you start. Consider what a community can envision and manage.
Consider your time frame You might also start to think differently about time. Private sector development efforts often take a 20-year view for neighborhood change.
Read the full article about funders strengthening communities by David Moore and Jeffrey M. Glebocki at Exponent Philanthropy.

---