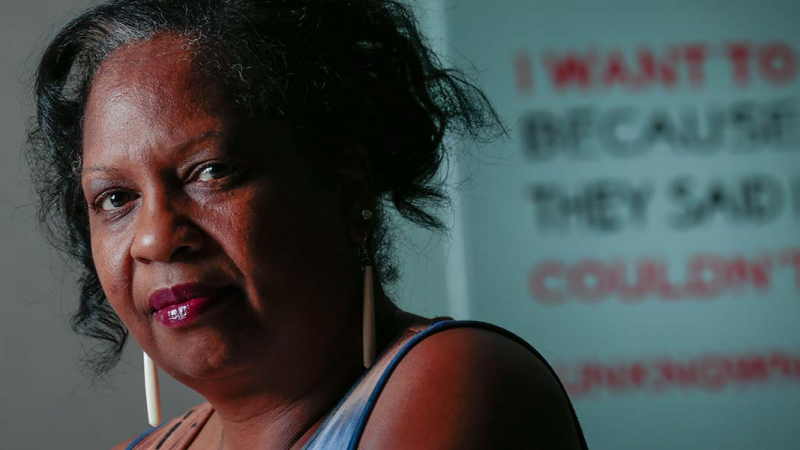 What is Giving Compass?
We connect donors to learning resources and ways to support community-led solutions. Learn more about us.
---
Giving Compass' Take:
• Diane Mapes reports that researchers have used mathematical models to estimate the number of women with metastatic breast cancer, an understudied population. 
• How can donors support medical research for understudied populations?
• Learn how to find and fund scientific research. 
---
Researchers at the National Cancer Institute and Fred Hutchinson Cancer Research Center have used a "mathematical recipe" to solve a longstanding puzzle: How many women in the U.S. are currently living with metastatic breast cancer (MBC).
Published in the journal Cancer, Epidemiology, Biomarkers & Prevention, the study estimates that as of January 2017 there are nearly 155,000 women living with the disease in the U.S., a quarter of whom were diagnosed from the very start with advanced cancer — known as de novo — and three quarters who progressed to MBC from early stage disease.
This is the first time the number of women living with MBC has been estimated, and it is part of an ongoing effort by the NCI to provide data on what it calls an "understudied population."
All told, 3.5 million U.S. women have a history of breast cancer — from those who were just diagnosed, to those who've gone through treatment for early stage disease, to those who were initially or eventually diagnosed with MBC.
Metastatic breast cancer, or cancer that's spread to other parts of the body, is still incurable. But the study found women are living longer with the disease and younger women diagnosed with MBC de novo are surviving twice as long as in years past. This group's five-year survival rate doubled, from 18 percent from 1992–1994 to 36 percent from 2005–2012, most likely due to improvements in treatment.
This translates into "an increase of approximately one third in the number of women living with MBC," the authors wrote. Part of that increase is related to the aging of the U.S. population.
Fred Hutch biostatistician Dr. Ruth Etzioni, co-author of the study, said the new research reveals the "magnitude of the MBC problem," which has been difficult to measure due to gaps in cancer databases, namely the Surveillance, Epidemiology, and End Results Program, known as SEER.
Read the full article about filling in the gaps by Diane Mapes at Fred Hutch.
---