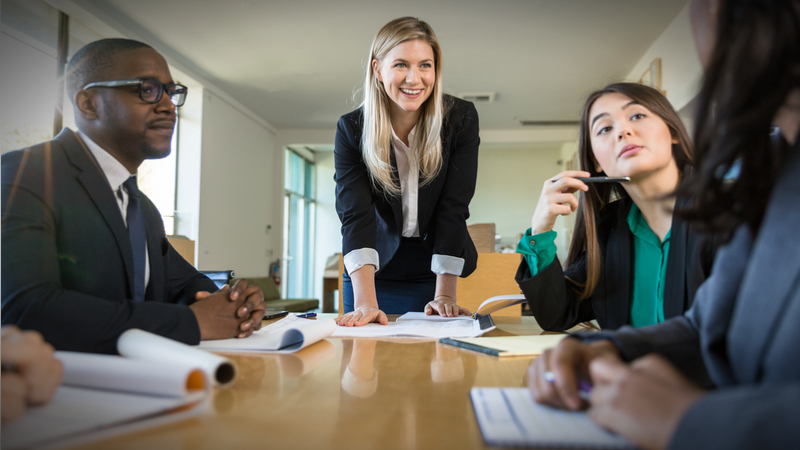 What is Giving Compass?
We connect donors to learning resources and ways to support community-led solutions. Learn more about us.
---
As a student who lives in Washington, DC, year-round, it's funny to see how the city changes once the summer interns arrive. After Memorial Day, the sidewalks are full of nervous, bright-eyed college students wandering around the city with their eyes glued to the maps app on their phones, hoping they don't get lost on their first day of work.
Want to read more about working at nonprofits? Visit this selection on Giving Compass. 
Whether I meet them on the Metro or at networking events, I've found that most of these interns have a genuine interest in getting to know the city better and, like myself, are desperately searching for what purpose they can serve in the professional world. Although they come from all over the country and intern in different sectors, there is one thing they all have in common: they love to ask me the same questions when I tell them I intern at a nonprofit.
Oh, so you're a volunteer?"
This is a common misconception for nonprofit interns and employees alike.
Although volunteering and nonprofits go hand in hand, that doesn't mean all nonprofit work is volunteering. Just like a for-profit business, nonprofits need people to do accounting, marketing, management, and more. Volunteers may deliver direct services at an organization, but organizational and financial duties come from full-time nonprofit professionals.
That's not to say you can't be both a nonprofit intern and a volunteer. Everyone I work with finds time to volunteer outside of his or her full-time job. It's important, however, to understand there is a difference between interning for a nonprofit and volunteering for one. The National Council of Nonprofits clarifies that the distinction depends on whether or not an intern receives compensation for his or her work.
---