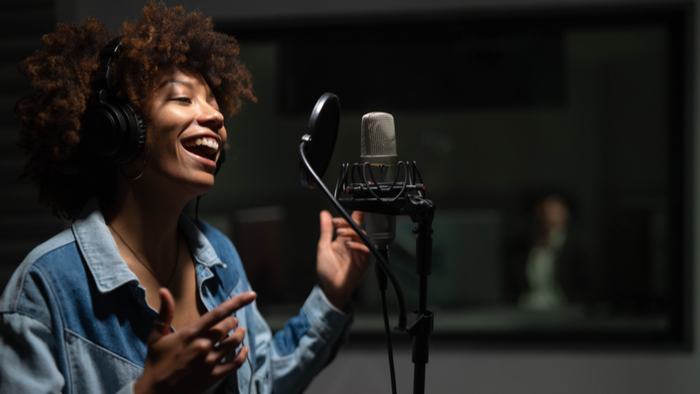 Giving Compass' Take:
Cedeem Gumbs highlights the work of the Color of Music Collective, a group of artists and patrons using their platform to dismantle racist systems in the music industry.
How can donors support organizations working to uplift the voices of LGBTQIA+ and/or BIPOC individuals within the music industry?
Read more about maintaining art spaces for queer BIPOC during COVID-19.
---
What is Giving Compass?
We connect donors to learning resources and ways to support community-led solutions. Learn more about us.
---
In the wake of a global pandemic, it is almost universally understood that there are innumerable factors from the past year that have made it difficult to indulge in our favorite art forms. These challenges also have highlighted inequities in the arts sector that can no longer be ignored. In the face of these inequities, artists have begun prioritizing their platform to combat these barriers and to help change the arts sector for the better. The Color of Music Collective, or COMC, is an example of a group of artists/arts patrons who are aware of these inequities and, in turn, seek to use their online platform to engage and dismantle inequitable systems in the music industry.
When asked about the origins of the Color of Music Collective, Mia Van Allen, a co-founder of COMC, recalled her experience as an intern working in the music industry: "As a woman of color working in the (field) it was difficult to find representation." This experience laid the groundwork for the birth of the collective. She reached out to Carla Hendershot, the current financial director of COMC, hoping to work with someone in dismantling the barriers for BIPOC and LGBTQIA+ individuals in the music industry. Mia began to understand the absence of diversity in the music industry and saw how this in and of itself was a wake-up call for her. In looking back on how her intern experience changed her, Mia told me, "I didn't know how lacking the diversity in the music industry was until I was around 21. The fact that I didn't realize that until so late in my career changed things for me."
Read the full article about art spaces for queer BIPOC by Cedeem Gumbs at Americans for the Arts.

---