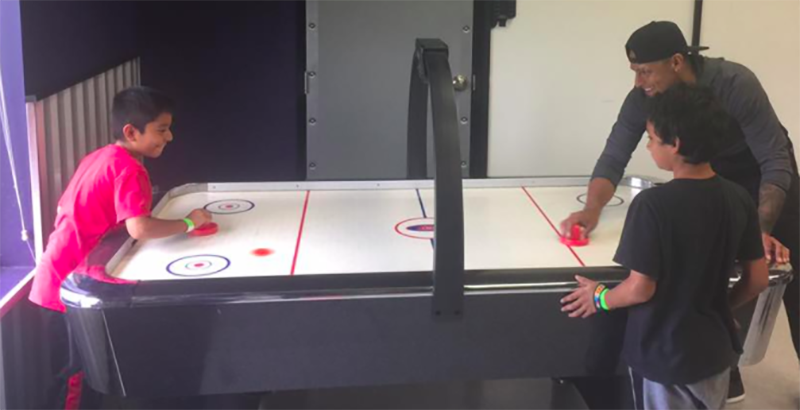 What is Giving Compass?
We connect donors to learning resources and ways to support community-led solutions. Learn more about us.
---
Simone Kern, director of literacy interventions at YES Prep Public Schools in Houston, started with a simple Facebook post asking if teachers in her social network would be willing to go into shelters in southeast Texas and help teach, engage, and care for displaced children.
Now, more than 1,600 certified teachers have joined her new group, called Teachers Volunteering in Shelters, providing lessons, activities, and childcare for families displaced by Harvey. The website has a sign-up sheet for requesting teachers at a shelter.
The ongoing work is important because these children are potentially going to be displaced for months … and having that uncertainty makes it hard to focus at school
Even after Houston's schools reopen, Teachers Volunteering in Shelters plans to continue supporting students and families by providing activities on Saturdays and tutoring during the week to close gaps in childcare and help students who are struggling in class because of trauma and missed days of school, said Sarah Gonzales, a teacher and spokeswoman for the organization.
Read the full article about teacher volunteers by Laura Fay at The 74
---