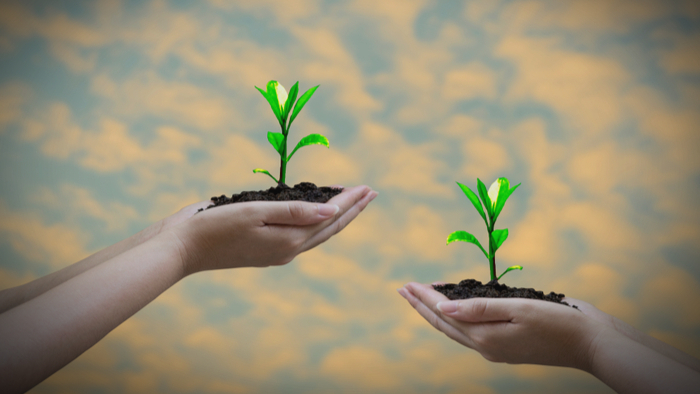 What is Giving Compass?
We connect donors to learning resources and ways to support community-led solutions. Learn more about us.
---
Giving Compass' Take:
• Catalytic philanthropy is a special form of collaboration and return on investment for individuals and organizations. 
• How does catalytic philanthropy differ from charity? What components make it stand apart from traditional charitable giving?
• Read about how other philanthropists view catalytic philanthropy. 
---
Based on comprehensive data captured in the Gallup World Poll for the period 2013-2017, last year's CAF World Giving Index placed New Zealand third on the list of most generous countries, behind Indonesia and Australia and ahead of the United States (fourth place) and the United Kingdom (sixth).
Historically, these have been the ways we think about charity and philanthropy: giving by way of money or service, either in an immediate sense or, using a vehicle such as a charitable trust, donating money to specific causes or recipients in perpetuity.
Catalytic philanthropy is different, both more sophisticated and more focused on collaboration and measurement of return on investment, and is based on maximizing positive impact. Here is what it means for people and organizations in New Zealand:
Catalytic philanthropy represents a new approach to an age-old practice.  The term describes the use of influence and leadership to leverage every dollar to the max.
 Silos are so twentieth century.  In the twenty-first century, the transparency demanded of charitable activity, combined with clear-cut social and environment concerns, gives the advantage to philanthropists and organizations that can think laterally and find inventive ways to extend their reach.
Money isn't the be-all. Catalytic philanthropy posits that the smartest giving is not the "biggest" giving; it's the most strategic.
Traditional trusts are becoming more sophisticated about ROI. Impact investing has already demonstrated an impressive ability to harness the collective power of philanthropy, the private sector, and government at all levels.
Businesses can define philanthropy in creative ways. Returning to the idea of creating a sphere of influence, business executives should be thinking outside the box in terms of creating social value alongside their immediate financial goals.
Ultimately, catalytic philanthropy is a more comprehensive, encompassing, and sophisticated approach to a practice people have been engaging in for centuries. As experts in the field, we are enabling clients and communities at large to use resources in creative ways and to look beyond money to a more astute calculation of ROI – one that leverages the combined efforts of people and organizations to do the maximum amount of good at all levels of society.
Read the full article about catalytic philanthropy by Liz Gibbs at PhilanTopic. 
---