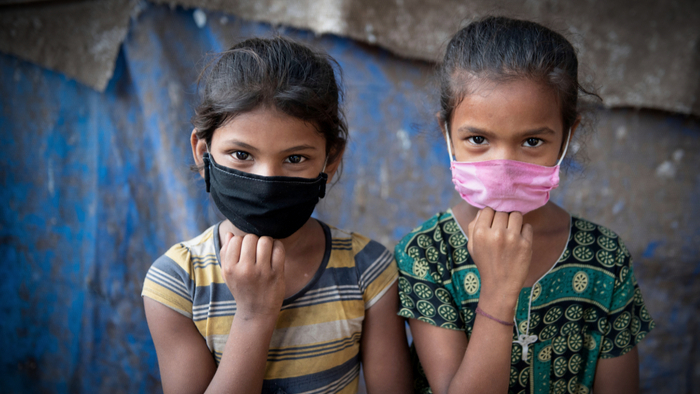 Giving Compass' Take:
Surveys conducted by the Centre for Catalyzing Change (C3) found that the COVID-19 pandemic disproportionately impacts women, girls, and adolescents.
How can donors help invest in immediate service and support for these population groups while also contributing to long-term recovery efforts?
Learn more about the philanthropic response to India's COVID-19 crisis.
---
What is Giving Compass?
We connect donors to learning resources and ways to support community-led solutions. Learn more about us.
---
Between April to October 2020, at the height of the first wave of the COVID-19 pandemic's first wave, Centre for Catalyzing Change (C3) had conducted multiple surveys across several demographics in several resource-poor and high-burdened states in India, which confirmed some of our worst suspicions – that women and adolescents had been disproportionately affected by the larger consequences of the pandemic. From school dropouts to loss of livelihoods, from lack of access to reproductive health services to hindered menstrual hygiene, from rising instances of gender-based violence to a tremendous toll on mental health – women and girls found themselves compromised and vulnerable every step of the way.
And it wasn't just adolescents who had expressed concern around falling behind in terms of education, but teachers too. In another survey that we conducted among 1000 teachers across 3 states, over 72% teachers stated that they feared school dropouts from 'children from poor households', with one such teacher saying: "Given the financial challenges households are facing, and the barriers to accessing online education, not only will learning outcomes be low, but there is a strong chance that young girls will be forced into early marriage instead of being allowed to complete their education."
But most of all, the pandemic is taking a significant mental toll on women and girls, with 35% of adolescent girls reporting increased stress at home during lockdown. At the financial level, their emotional distress stems from the loss of livelihoods and the curbing of sources of income for the family, and at the social level, women and girls reported an increased burden of household chores and an increased responsibility of taking care of family members.
Though our survey findings and relief efforts were almost from a year ago, the insights we have gained from it can still prove to be a blueprint for possible future strategies, through which we can continue to support the needs of women and girls.
Read the full article about impact of COVID-19 on women and girls in India by Dr Aparajita Gogoi at avpn.

---