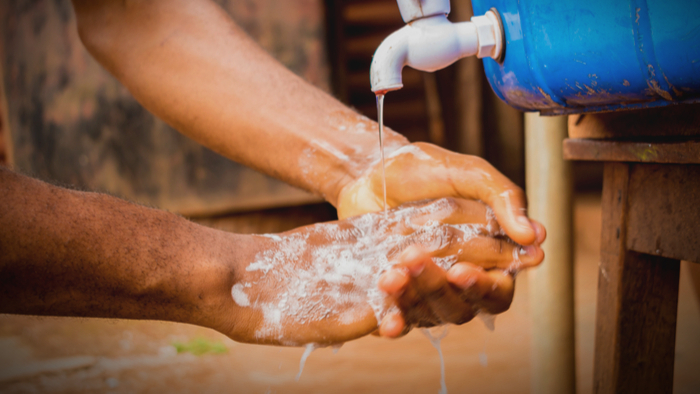 What is Giving Compass?
We connect donors to learning resources and ways to support community-led solutions. Learn more about us.
---
Giving Compass' Take:
• After interviewing employees at a public hospital in Lagos, Akindare Okunol explores five significant challenges for health workers battling COVID-19 in Nigeria.
• Funding is one of the key hurdles for health care workers who don't receive adequate state funding directed at healthcare. How can donors contribute sustainable investments in global health? 
• Learn about global health inequalities for COVID-19 recovery. 
---
It has been just over three months since the first COVID-19 case was reported in Nigeria on Feb. 28, 2020.
Now, two lockdowns later and with limited testing capacity (just under 80,000 tests), the number of cases reported in the country has risen to more than 12,400 and the number seems to be trending upwards. Lagos, the country's commercial capital, is the epicenter of the virus in Nigeria with 5,729 cases, as of June 7.
As the pandemic persists, the health care challenges plaguing Nigeria's already frail health system have been exacerbated and health care workers are struggling.
There was already an existing shortage of doctors prior to COVID-19, and with the global shortage of personal protective equipment (PPE), health care workers in countries with weak public health systems like Nigeria are at the forefront of it all.
Global Citizen spoke to some health care workers at a public hospital in Lagos to understand the true nature of what they are facing. Here are five major challenges facing health care workers in Nigeria amid the COVID-19 pandemic:
Personal Protective Equipment (PPE)
Personnel & welfare
Funding
Reduced supply of medication
Poor information systems
To put an end to the COVID-19 pandemic globally, we need to urgently develop tests, treatments, and vaccines, and we have also got to ensure that these anti-COVID-19 tools reach everyone, everywhere, equally.
Join the movement to fight COVID-19 by taking action here to support our Global Goal: Unite for Our Future campaign, to urge world leaders to step up funding to deliver and distribute tests, treatments, and vaccines, in a way that's equitable and ensures no one is left behind.
Read the full article about COVID-19 challenges for health workers in Nigeria by Akindare Okunola at Global Citizen. 
---