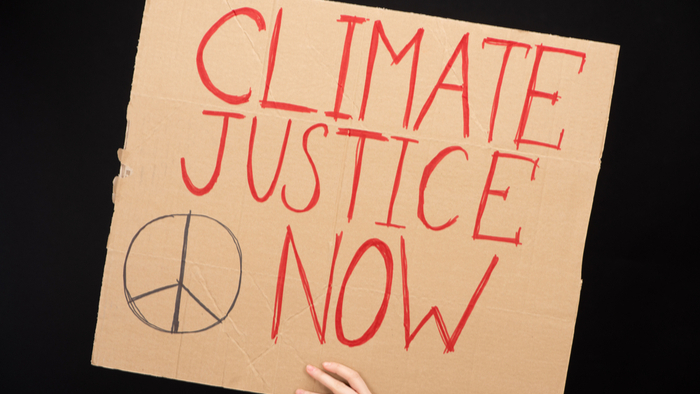 Giving Compass' Take:
WE LEAD, a fund by Tides, generates impactful support for often under-recognized women-led organizations in the environmental justice sector.
How might creating greater awareness around gender equality in the climate justice field encourage more women to pursue those types of careers?
---
What is Giving Compass?
We connect donors to learning resources and ways to support community-led solutions. Learn more about us.
---
From its inception, Tides has provided catalytic capital to progressive social movements—and we've been an early funder of the climate and gender justice movements. Many of our philanthropic partners have been funding important organizations in each of these respective spaces for years, but to date, not many have viewed climate and gender as intersectional. It's our hope that by bringing these two communities together now, when we need urgent climate action most, we can build momentum for achieving our climate and gender justice objectives by investing in brilliant, savvy, and courageous women leaders.
We say we focus on women not because of a particular focus on a gender identity, but more symbolically to capture what this fund is meant to do: invest in leaders who are leading frontline, effective, transformative fights and who have historically been overlooked by philanthropy. This includes people who identify as women, as we know that women-led organizations are under-funded in every sector. For example, only 2% of VC funding goes to women-led start-ups. And, despite gender empowerment and gender equality being buzzwords in the philanthropy space, only 1.6% of funding goes toward work that supports women and girls.
WE LEAD funding will go toward organizations and projects led by queer, trans, non-binary, and cis women, particularly Black women, women of color and indigenous women climate justice leaders who have been systematically excluded from access to philanthropic resources.
WE LEAD also hopes to support the ecosystem of women-led organizations and initiatives outside of the traditional environmental movement who, when faced with the impacts of climate disruption, have taken it upon themselves to look for sustainable community-driven solutions.
Read the full article about funding women-led organizations with Kimberly Middleton at Tides.

---