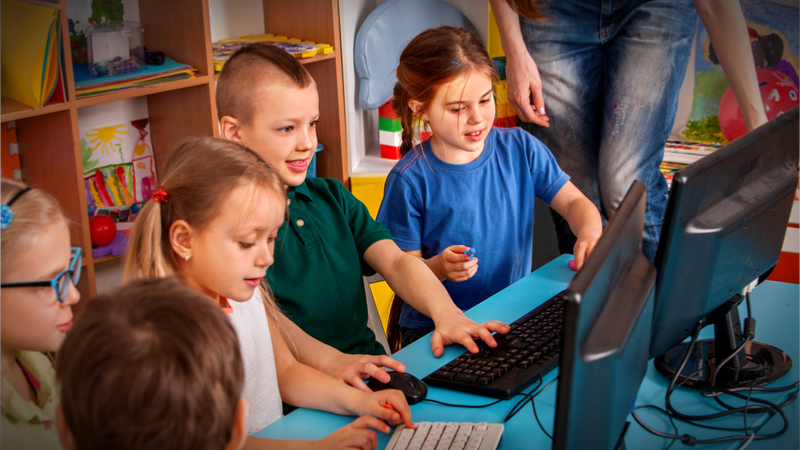 What is Giving Compass?
We connect donors to learning resources and ways to support community-led solutions. Learn more about us.
---
Jean Case, of the Case Foundation, reflects on the foundation's work to close the digital divide over the past 20 years. The Case Foundation provided an initial grant of $10 million to establish PowerUp, an alliance formed alongside many in the tech industry to create and equip 1000 after school technology centers in low income urban neighborhoods, rural communities and Indian Reservations.
Interested in reading more on technology? Visit this selection on Giving Compass.
PowerUp—working not only with the Case Foundation but also with AOL, Cisco Systems, HP, the Waitt Family Foundation and partners like the Boys & Girls Clubs, YMCA, National Urban League and America's Promise—equipped 957 technology centers covering all 50 states. The collaboration among these many different groups ensured that PowerUp was able to pull the right tools together to meet the unique needs of each community and that each partner—from the community organization to the tech giant—played to their strengths.
And the effort touched millions of lives. 75 percent of the students involved did not have a computer at home, 82 percent of the children who participated were youth-of-color. In the end, this collaborative helped break down the barriers of access and created safe learning spaces where many of the centers reported the children were not only succeeding, but were also bringing their parents in so they could also learn the computer skills they needed to compete and succeed.
Our work at PowerUp showed we could make a real impact. And we are very proud of the extraordinary inroads that have been made since we kicked off this effort in 1999 as it shows the power of what citizens, institutions and companies can do when they make a big bet, use entrepreneurial approaches and collaborate together to achieve a goal.
But today's more significant divide can be seen in developing countries. Just last year, the International Telecommunications Union (ITU), estimated that 53 percent of the world's population—3.9 billion people—were not using the Internet, with almost 75 percent of the people of Africa not online. The ITU's 2016 report goes on to state: "In Asia and the Pacific and the Arab States, the percentage of the population that is not using the Internet is very similar: 58.1 and 58.4 percent, respectively." In our ever more interconnected world, these statistics show over half the world's population is unable to take advantage of the information and opportunities we consider commonplace.
Find more stories on poverty and inequity on Giving Compass.
---