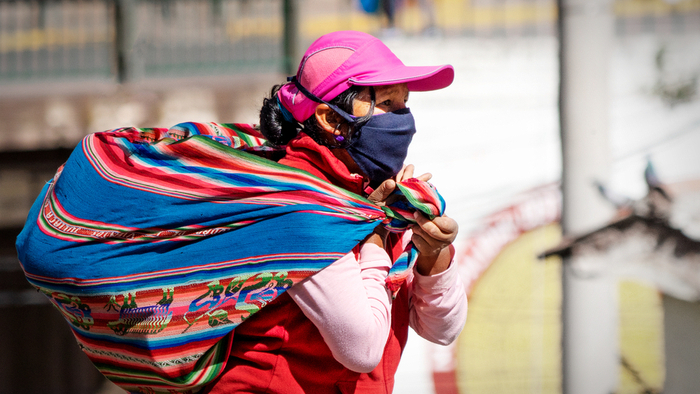 Giving Compass' Take:
Global Citizen examines a report on the dearth of health and social services that have been provided to Latin American women as a result of the coronavirus.
How are policymakers neglecting marginalized communities, not just in Latin America, but around the world? What can you do to help bridge relief gaps for Latin American women during the pandemic?
---
What is Giving Compass?
We connect donors to learning resources and ways to support community-led solutions. Learn more about us.
---
Giving Compass' Take:
•
•
•
---
Women and children are losing access to health and social services worldwide during the COVID-19 pandemic — and it could have a dire effect on maternal and child mortality rates in Latin America and the Caribbean.
A new report commissioned by UNICEF and the United Nations Development Programme (UNDP) and released on Sept. 28 found that the pandemic is setting back progress made in the past two decades to improve women's and children's health in these regions. Data shows that the pandemic is impacting efforts to reduce maternal neonatal and mortality of children under 5 and ensure all women have access to sexual and reproductive health services.
Although Latin America and the Caribbean were slated to reach and maintain Global Goal 3 by 2030, the pandemic is presenting additional challenges, the report said. Many countries in the region have struggled to respond to the crisis by strengthening health systems because they had weak health systems to begin with.
The report pointed out several factors that are causing major setbacks in most countries in Latin America and the Caribbean. The division of health services, limited staff availability and medical technology in urban hospitals, lack of primary health-care funding and virus tracking services, and lack of coordinated national response actions are all creating complications.
Sustaining basic health services for women and children while addressing the impact of the pandemic has presented a major challenge, especially in countries that do not have universal health coverage.
Maternal care, children's care, immunization, clinical care for gender-based violence victims, sexual and reproductive health, disease treatment, and nutrition programs have been suspended or limited to some degree in most countries, the report said.
Read the full article about Latin American women during COVID-19 by Erica Sanchez and Leah Rodriguez at Global Citizen.

---