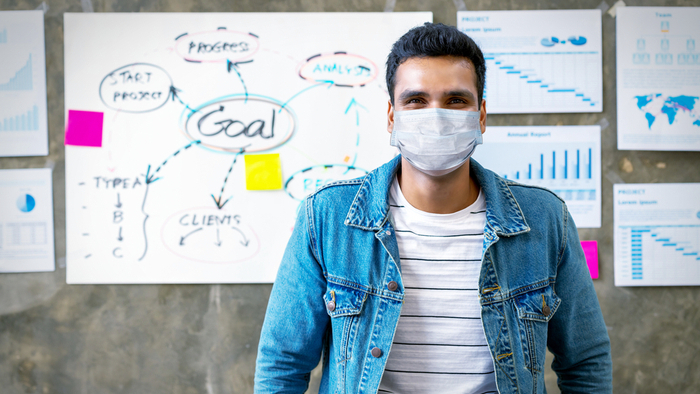 What is Giving Compass?
We connect donors to learning resources and ways to support community-led solutions. Learn more about us.
---
Giving Compass' Take:
• At Forbes, Jeremy Wheaton explains the role of nonprofits in supporting a variety of unconventional options for postsecondary students during COVID.
• Why are so many postsecondary students struggling with conventional schooling during COVID? How can we make a lasting effort to provide these students with more suitable options, both during and after the pandemic?
• Read about the variety of struggles facing postsecondary students during COVID in rural areas.
---
Many college students aren't returning to campus this fall and instead are settling in for a semester of Zoom classes and long-distance extracurriculars. According to a survey from the U.S. Chamber of Commerce, more than half of small business owners fear they will be forced to permanently close due to the pandemic. And for recent graduates, the job market, which saw a record-long period of growth and stability, has been upended, with more than 50 million workers filing for initial unemployment benefits.
Against the backdrop of such uncertainty, this moment demands thinking big and questioning conventional wisdom — particularly when it comes to putting America back to work. My organization, ECMC Group, recently launched a campaign, "Question the Quo," to empower students to learn about the various postsecondary education options and to take the career path that's right for them.
For us, questioning the quo means taking assumptions long held by the masses about education and work — for example, that four-year colleges are the right fit for every student, that graduates with bachelor's and master's degrees have fulfilled their educational needs, or that hands-on, technical jobs can't provide stable incomes or pathways to more — and examining them to see if they stand up to scrutiny.
However, it's not enough to simply identify the size of this challenge or the demands of today's students. The current environment demands that we engage in the difficult, long-term work of finding constructive solutions. While executives across sectors have critical roles to play in bringing about lasting change, nonprofit leaders will be especially important.
Read the full article about postsecondary students during COVID by Jeremy Wheaton at Forbes.

---