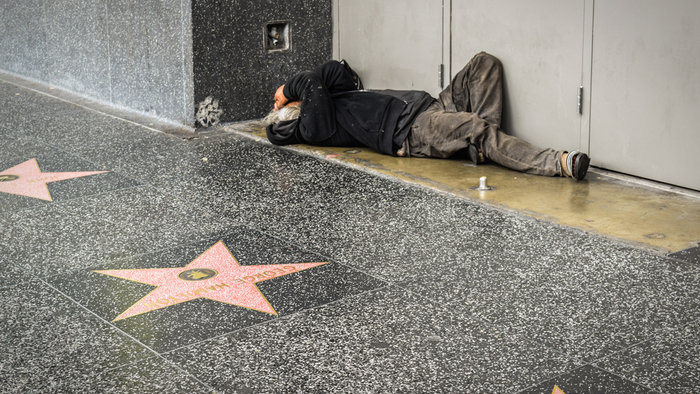 What is Giving Compass?
We connect donors to learning resources and ways to support community-led solutions. Learn more about us.
---
Giving Compass' Take:
• Southern California Grantmakers detail root causes, risk factors, and philanthropic opportunities related to the homelessness crisis in California. 
• The data used to draw these conclusions are specific to California, but the issues and solutions may be applicable elsewhere. What role can you play in addressing homelessness? 
• Learn more about homelessness. 
---
At over 108,000 individuals, more than half of all people experiencing unsheltered homelessness in the United States live in California. With such staggering numbers, California is quickly approaching a breaking point in our affordable housing and homelessness crisis, especially as the COVID-19 pandemic continues to amplify inequities.
At the 2020 Philanthropy California Virtual Policy Summit, we invited a panel of experts including Andrea Iloulian, Senior Program Officer, Conrad N. Hilton Foundation; Elizabeth Kneebone, Research Director, Terner Center for Housing Innovation at UC Berkeley; and Jazmin Segura, Program Officer, Common Counsel Foundation, to discuss the housing and homelessness crisis in California and how the COVID-19 pandemic is exacerbating this crisis, These leaders mapped the root causes of the housing and homelessness crisis in California by sharing decades worth of data to illustrate the trends and the scale of the current needs and elevated key opportunities for philanthropy to take action.
Root Causes:
Less production, higher prices
Pressure on rental markets
Rent burdened populations
The housing income gap
Risk factors:
Disparities in homelessness
Populations with increasing housing insecurity
Exposure to COVID
Opportunities for Action:
Build coalitions and networks to demand immediate protection for tenants and communities that are unhoused
Support data integration efforts to identify high-risk populations
Practicing flexibility with grantees
Read the full article about homelessness in California at Southern California Grantmakers.

---