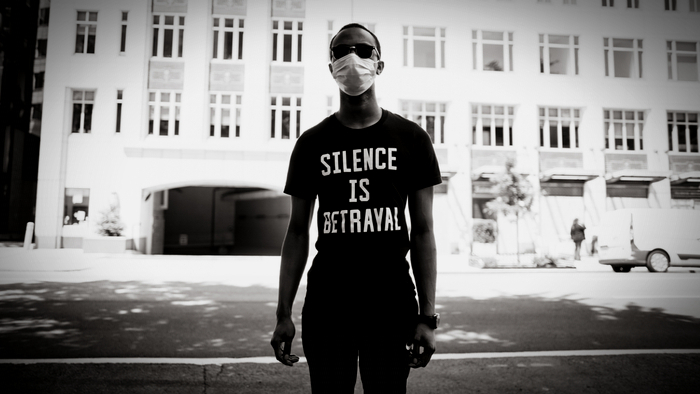 Giving Compass' Take:
Hilary Hamm, a member of The Maverick Collective, discusses how her family foundation applied a racial justice lens to their charitable giving to create the OKC Black Justice Fund.
How are you directing your charitable dollars toward communities that are most proximate to issues that impact them? How can adopting a racial justice lens help your strategic planning?
Learn more about solidarity with Black communities and systems change work. 
---
What is Giving Compass?
We connect donors to learning resources and ways to support community-led solutions. Learn more about us.
---
Similar to how one popular dating app is designed to be deleted, I am hopeful that philanthropy can precipitate its own demise. In the current state, philanthropy is vital to funding initiatives that the public sector deems too risky. But what if our systems functioned so well that philanthropy was no longer needed? Could philanthropy catalyze systems change to make its utility obsolete? These are some of the questions that inform my current approach to giving.
Our capitalist system is designed to benefit the lucky few "sperm lottery winners," and it leaves the rest with little hope for social mobility. As socioeconomic inequality worsens, incomes stagnate, and the wealth gap grows, I believe philanthropy should be aimed at the system that enables it. My giving philosophy is centered around the question of, "how can my own wealth be used to create systemic change so that everyone has a fair shot?"
More recently, the racial reckonings and public health crises over the past year have brought to the forefront many of the institutional barriers that prevent systemic change from taking place. Not shockingly, these barriers are present in the institution of philanthropy, too. A New York Times article outlined some of these barriers, citing that in 2016, only 0.6 percent of foundation giving was targeted at women of color. Individual giving was not much better. On top of this, philanthropy is overwhelmingly controlled by white donors and staff, so money is circulating from white people to other white people.
As a direct response to this, my sister, my mother, and I brainstormed how we could apply a racial justice lens to our family foundation's work. The foundation works intricately in the Oklahoma criminal justice system, a system that overwhelmingly targets Black individuals by imprisoning more Black people per capita than nearly anywhere else in the US. Policy measures are needed to change institutional barriers that lead to this racial disparity, but reinvestment in the Black community is also needed. With this in mind, we created the OKC Black Justice Fund to connect donors to Black community leaders around the goals of: 1) generating research to determine the current state of racial equity in OKC; 2) advancing economic and leadership development in historically under-resourced communities; 3) supporting partnerships between law enforcement and the Black community and 4) implementing community-led policing reforms.
Read the full article about supporting proximate communities by Hilary Hamm at The Conscious Investor

---