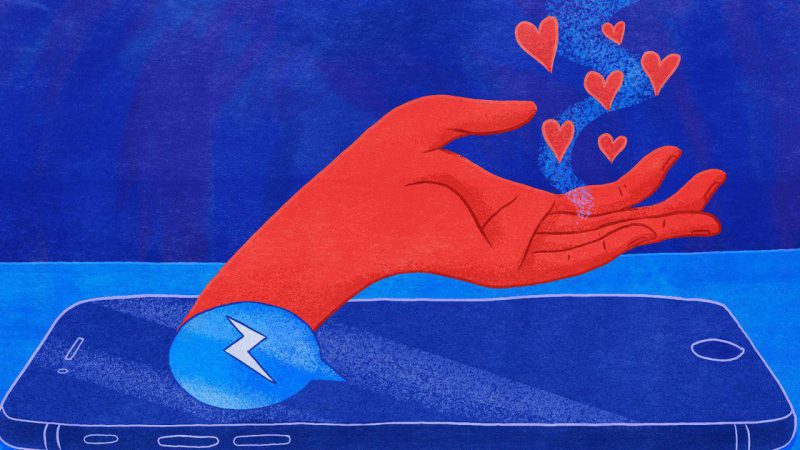 What is Giving Compass?
We connect donors to learning resources and ways to support community-led solutions. Learn more about us.
---
You could say Facebook Messenger was once the social network's most loathed feature. In 2014, the company forced users to download a separate app if they wanted to send and receive messages on their phones, and as a result, Messenger rose to No. 1 in the App Store—but with a dismal one-star rating.
Interested in reading more on technology in philanthropy? Visit this selection Giving Compass.
Fast forward three years, and you still need to download the app (sorry). But Messenger has evolved, updated with shiny new features, a discover tab, advanced functionality, and a streamlined desktop version. And while it isn't perfect, it has become something none of us expected: an actual force for social good around the globe.
Facebook Messenger has emerged as an important platform for a bevy of developers, humanitarians, and activists to create bots focused on real impact, all leveraging artificial intelligence and Messenger's 1.2 billion-strong user base to tackle inequality and the world's most pressing problems.
Any time there's a human impact factor ... our heart races a little bit faster here on the team."
Facebook opened up the Messenger platform to developers last year, and since then more than 100,000 unique bots have been created. You can't help but notice the recent surge of social good among them—whether it's a bot helping new activists find local protests in the Trump era, connecting refugees with translators in real time, coaching womenthrough salary negotiations, and even encouraging talks about mental health.
It's a trend Facebook itself has noticed, and that the company is encouraging.
"I think it's kind of obvious when you're at Facebook that any time there's a human impact factor... our heart races a little bit faster here on the team," said Anand Chandrasekaran, Facebook's global director of platform and product partnerships for Messenger.
Read the source article at Mashable
Like this article? Read this piece on using artificial intelligence for the greater good.
---