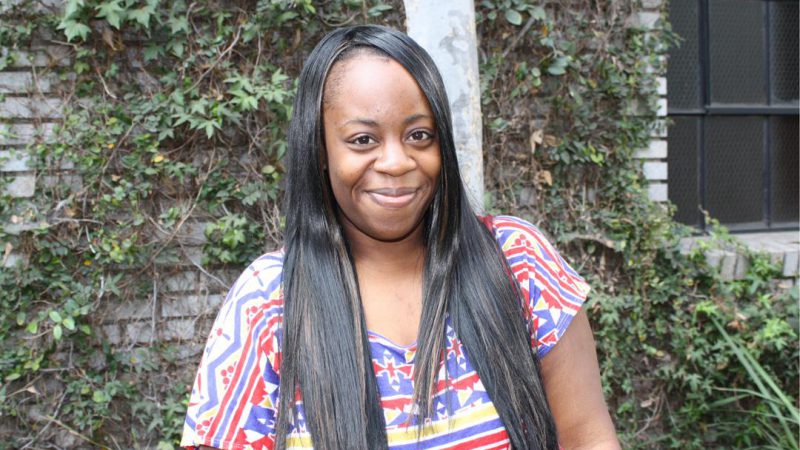 What is Giving Compass?
We connect donors to learning resources and ways to support community-led solutions. Learn more about us.
---
Domineisha, a 24-year-old from an impoverished neighborhood in Los Angeles, dreamed of becoming a nurse, but she had to choose between pursuing a career or helping her family pay the bills. Then Microsoft—and people from around the world—decided to help.
Tragically, Domineisha's situation is not uncommon. Black and Hispanic youth in the United States grapple with a host of entrenched, systemic issues that make the road to success more difficult—they're more likely to attend poverty-stricken schools, more likely to drop out, and more likely to be arrested and incarcerated.
In 2012, Microsoft put its muscle behind changing the prospects of young people like Domineisha around the world. They envisioned mobilizing donors to help disadvantaged youth realize their potential, particularly in the areas of education, employment, and entrepreneurship. They wanted to provide a way for nonprofits, consumers, Microsoft employees, and other businesses to get involved and personally invest in youth. And they wanted to help youth-focused nonprofits succeed, too.
They called the new initiative YouthSpark.
YouthSpark raised more than $8 million to help young people, including Domineisha, realize their dreams. The initiative benefited nearly 2,000 youth projects and more than 340,000 youth around the world. More than 39,000 donors from 102 countries donated to the campaigns.
Domineisha's mentor from LA Conservation Corps shared Domineisha's story as part of YouthSpark on GlobalGiving and set the project goal at $1,000, the equivalent of Domineisha's wages during the internship. Her story resonated with so many donors that the project raised three times more than its goal.
---