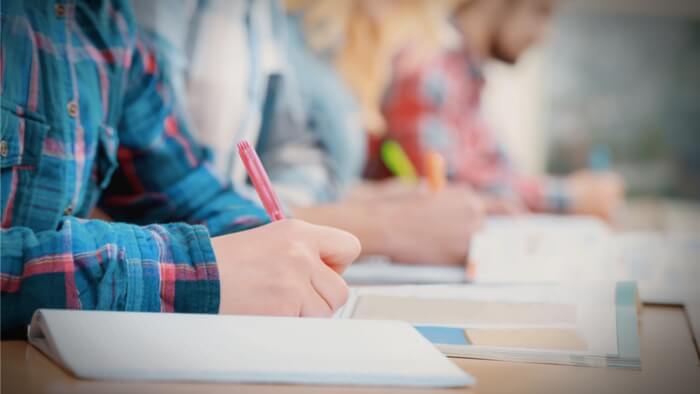 What is Giving Compass?
We connect donors to learning resources and ways to support community-led solutions. Learn more about us.
---
School reform has been predicated for most of the past two decades on a simple premise: rising test scores mean that students will lead better, more productive lives after graduation. But how confident should we be in that common sense formulation? Yesterday, three accomplished scholars published a new AEI white paper that uses outcome data from school choice programs to answer that question. Their answer may surprise you.
In their new analysis of school choice programs, Collin Hitt, of the Southern Illinois University School of Medicine, EdChoice's Michael Q. McShane, and Patrick Wolf, of the University of Arkansas, examine the degree to which test scores predict long-term outcomes like high school graduation rates, college attendance, and future earnings.
Ultimately, they identified 34 studies that estimate impacts on test scores and high school graduation, 19 that do so for test scores and college enrollment, and 11 that do so for test scores and the completion of a four-year college degree.
They conclude, "A school choice program's impact on student test scores is a weak predictor of its impacts on longer-term outcomes." In fact, the researchers observe, "Across these studies, achievement impact estimates appear to be almost entirely uncorrelated with attainment impacts." Further, they argue that this finding is not unique to school choice.
This raises hard questions for how we measure school quality and gauge what's working for students. In the world of school choice, in particular, it raises powerful questions for how we determine whether programs are working, whether parents are making "good" choices, and which schools ought to be closed.
Read the full article about school tests and school choice by Frederick Hess and Grant Addison at AEI.
---