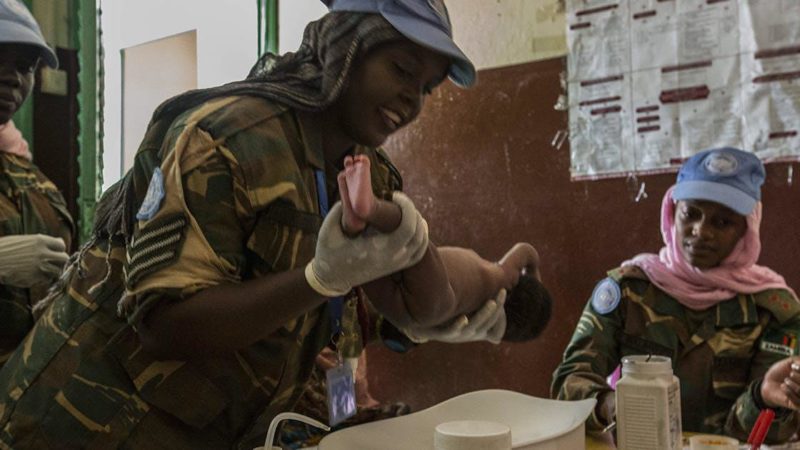 What is Giving Compass?
We connect donors to learning resources and ways to support community-led solutions. Learn more about us.
---
Giving Compass' Take:
· To ensure equity in health for people everywhere and provide Universal Health Coverage, the United Nations Foundation proposes focusing on gender equality and climate change.
· How are health, gender, and climate related? Why should we focus on gender equality and the environment in order to provide equitable access to healthcare everywhere? 
· Here's more on the connections between gender equality, climate change, and the environment.
---
What does gender equality and climate change have to do with health? Everything.
At the end of May, the 72nd World Health Assembly (WHA) in Geneva brought together global health leaders to discuss pressing issues. The topics covered issues from mental health to eradicating polio and everything in between, but at the core of them all was one clear theme: leave no one behind, as promised by world leaders in the Sustainable Development Goals (SDGs).
While progress on global health is happening – life expectancy has increased in many parts of the world and 6 million fewer children under the age of five-years-old died in 2016 than in 1990 –progress is not happening evenly everywhere.
This focus on addressing inequalities was most strongly seen across two global issues during the Assembly: gender equality and climate change.While these two issues may seem like topics you wouldn't expect at a global health conference focused on Universal Health Coverage (UHC), both pose significant barriers to ensuring equity in health for people everywhere.
Read the full article about inequalities in health, gender, and climate change by Kate Dodson at the United Nations Foundation.
---