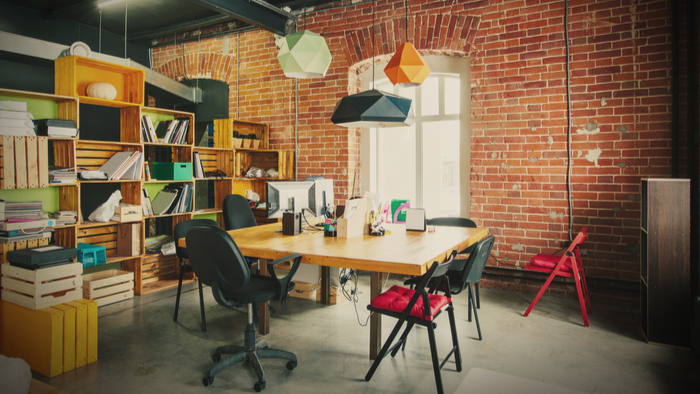 What is Giving Compass?
We connect donors to learning resources and ways to support community-led solutions. Learn more about us.
---
Giving Compass' Take:
• The University of Utah has intentionally built a live-work space that fosters a maker-culture for entrepreneurial ideas and innovation. 
• Since the opening of the space, the number of start-up teams on campus has quintupled.  Can this space be replicated across campuses? 
• Here are four ways to ignite your school's makerspace. 
---
Student engagement is key to energizing learning outcomes, and universities have been investing heavily in building multi-purpose spaces that provide opportunities for students to imagine, prototype, fail and retool their way to profound learning experiences.
But the University of Utah has gone a step further, intentionally blending learning, making and living spaces.  In the process, it has ignited entrepreneurial innovation on its campus and potentially created a new template for others to design educational spaces that drive deep learning.
"While there is a lot of research on new modes of learning, the exact link between entrepreneurship and students' living spaces had not been tested," says Mehrdad Yazdani, the lead designer and director of Yazdani Studio for Cannon Design, a design firm tapped by the university to spearhead the effort to design the cutting-edge space. "So, we decided to create a new typology for what a live-work space could be."
The outcome: Lassonde Studios, an education center in the middle of campus where students can live, learn and launch companies. The center combines student residences with a 20,000-square foot Neeleman Hangar, open to any student on campus from 7am to 1am.
The results speak for themselves. Since Lassonde Studios opened in 2016, the number of startup teams formed on campus has quintupled to 504 today. On its inaugural rankings for top business schools, Bloomberg Businessweek now ranks the university's full-time MBA program the second best in the nation for entrepreneurship—right behind Stanford but ahead of UC Berkeley and MIT.
Lassonde Studios evolved out of a $25 million dollar gift from investor, philanthropist, and University of Utah alumnus Pierre Lassonde to spur entrepreneurship in a student-focused and interdisciplinary manner.
"The line between living, thinking, collaborating, and making are blurred," says Yazdani. At Lassonde Studios, "if you get up at 2 a.m. and have an idea and want to act on the idea, you don't have to wait until the maker space opens."
Read the full article about live-work space is igniting innovation by Devin Murphy and Grace Gardner at EdSurge.

---