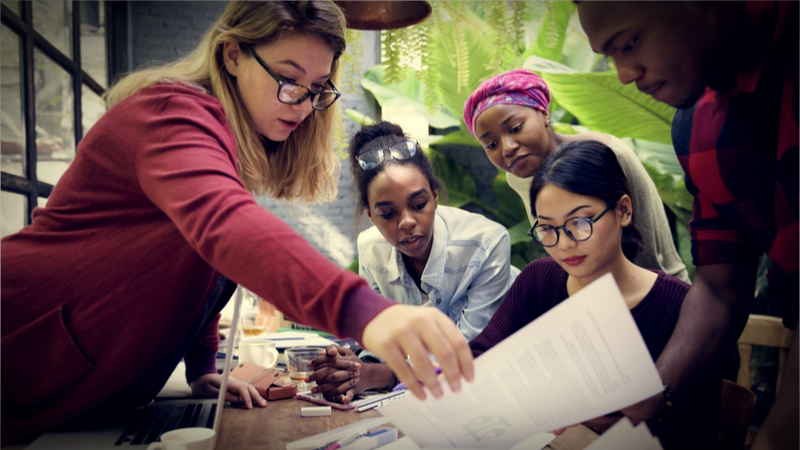 Giving Compass' Take:
This article originally appeared on geofunders.org posted Apr. 21, 2016 as a member spotlight on the Dallas Women's Foundation. The author describes the organization's empathy approach to their economic security initiative and how it has shaped their learning and grant making process.
---
What is Giving Compass?
We connect donors to learning resources and ways to support community-led solutions. Learn more about us.
---
Dallas Women's Foundation was founded on the belief that when you invest in a woman, there is a ripple effect that benefits her family, her community and her world.
Read more about women in philanthropy on GivingCompass
Similarly, when grantmakers invest in continuous learning and strengthening relationships with grantees and other stakeholders, there is a ripple effect that benefits the foundation, the nonprofit and the community.
Empathy allows grantmakers to shape their decisions and actions through the perspectives of grantees and community members. A starting point for creating empathy is to be more deliberate about how we engage grantees and other relevant stakeholders in our work. By engaging its board in an empathy exercise to advance learning and strengthen relationships, Dallas Women's Foundation was able to develop a better understanding of grantee and community needs and concerns.
The foundation's Economic Security Initiative is a new long-term commitment to strengthening the economic security of 16,000 female heads of households and their children in the North Texas region by 2021. Additionally, the initiative increases public awareness of the importance of women's economic security to the region and the state of Texas.
Soon after the launch of the initiative in 2013, the foundation invited board members to embark on the "Underbanked Experience." With economic security becoming a new focus area for the foundation, the staff wanted board members to use alternative financial services such as pawn shops, prepaid debit cards, and check cashing and cash advance establishments in order to give them a better understanding of the communities the foundation serves.
Both board and staff had a deeper understanding of the issues behind the grants following the experience. There was a significant increase in the board's comfort level with multiyear and larger grants, and the empathy exercise also dramatically increased the boards trust in the staff's judgement while providing new opportunities for interactions and relationship building.
Read the source article at Home • GEO
Visit GivingCompass.org for more information on grant making
---