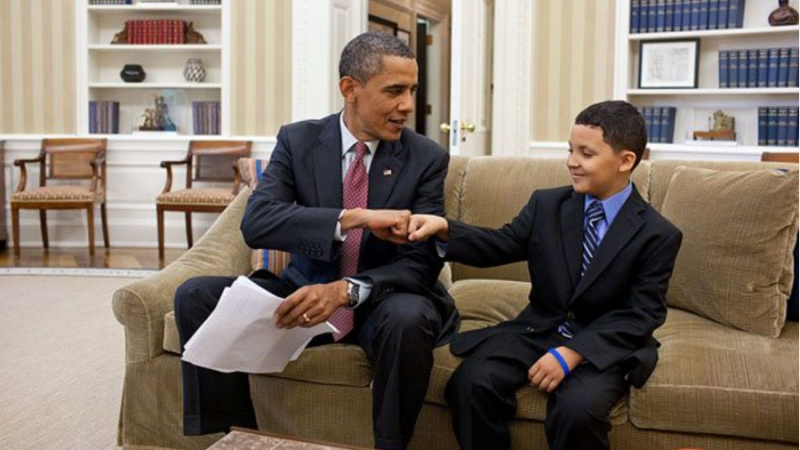 What is Giving Compass?
We connect donors to learning resources and ways to support community-led solutions. Learn more about us.
---
My Brother's Keeper, a White House initiative that later spun off into a separate 501(c)(3) nonprofit known as the My Brother's Keeper Alliance, or MBK, will merge with the Obama Foundation.
MBK, arguably one of Barack Obama's most personal White House initiatives, was launched to address the opportunity gap for young men and boys of color.
As he launched MBK in 2014, he prefaced his announcement by saying, "Trayvon Martin could have been me 35 years ago," referring to the young man of color who was unjustly shot and killed in 2012. As he attended his final MBK event as president, he went on to say, "This will remain a mission for me and for Michelle, not just for the rest of my presidency, but for the rest of my life."
MBK gained early and significant support from the corporate (PepsiCo, American Express, BET) and philanthropic (Open Society, Robert Wood Johnson, and Knight Foundations) communities, as well as celebrities such as John Legend and Miami Heat star Alonzo Mourning. Blair Taylor, former president of the Starbucks Foundation, was hired in 2016 to set the new nonprofit on a growth trajectory, and finalized a five-year strategic plan, which started this year. Taylor's role will now be absorbed into the Foundation structure.
---