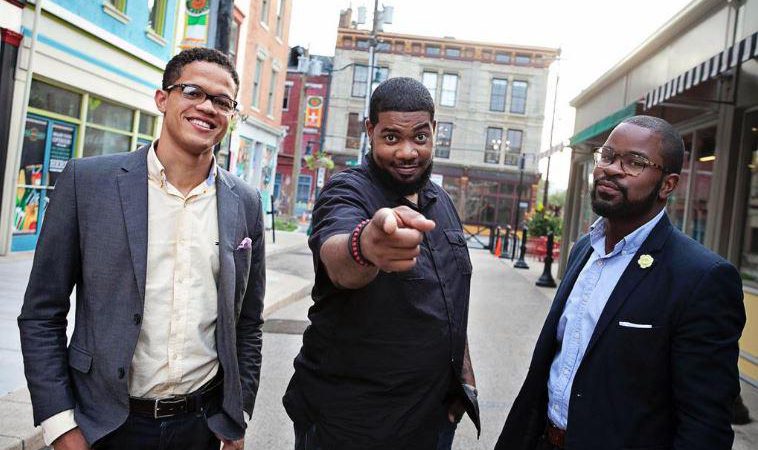 What is Giving Compass?
We connect donors to learning resources and ways to support community-led solutions. Learn more about us.
---
We are building an ecosystem in a network of cities, from Seattle, to Cincinnati, to Oakland, to San Francisco, to DC, to deploy a friends-and-family funding tool for entrepreneurs who don't have a rich uncle.
This Entrepreneurial Ecosystem (as we are calling it) includes seven roles or areas:
System Entrepreneurs, Mother Hens and Chief Evangelists: The System Entrepreneur is in the middle of the Entrepreneurial Ecosystem — connecting to community, civic, and church sectors, as well as to anchor institutions — bringing in financial instruments that entrepreneurs can use and providing support for them afterwards.
Anchor Institutions understand community wealth: Impact Hubs can connect allies and community members, and help well-meaning allies become culturally competent in providing technical assistance and mentoring.
Path to Investability: This is lean startup for entrepreneurs meets micro business expansion and startups with first time entrepreneurs who want to expand from a product created in a kitchen to a store front or kiosk.
Financial Tools: This F&F tool needs 75 cents in philanthropic, culturally competent, technical assistance for every dollar that goes out, according to Uptima's calculations for the first year. This makes the philanthropic match to investor dollars one to one.
Civic, Community, & Church Engagement: The more buy in there is — from the existing municipal economic development staff around the concept of wealth creation in marginalized communities –the better everything works.
The System Entrepreneur (when that person also looks like the people in the neighborhoods we work in) has a message of,
"We can invest in ourselves."
The goal is to change the prosperous neighborhood's narrative about marginalized neighborhoods: from being needy and dependent to places they can invest safely in their neighbor's community wealth.
---